Churro Chips
submitted by Gettysgirl {1 Recipe}
Prep Time:
10 Mins
Cook Time:
15 Mins
Total Prep + Cook Time:
25 Mins
Level:
Easy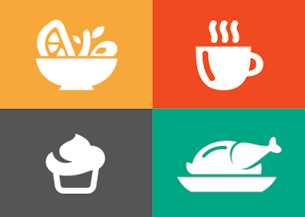 Makes: 48 tortilla wedges
Description: Baked whole grain tortillas wedges brushed with honey and sprinkled with cinnamon and natural cane sugar.
Ingredients:
6 whole wheat tortillas
1 1/2 Tbsp. cinnamon
1 1/2 Tbsp. natural cane sugar
1 Tbsp honey

Instructions: Spray a cookie sheet with non-stick spray. Preheat the oven to 350 degrees. Cut each tortillas into eight wedges. Brush one side of tortilla wedge with honey. Mix together the cinnamon and natural cane sugar. Sprinkle the cinnamon and sugar mixture on the tortillas wedges. Put wedges on the cookie sheet. Bake for 10 - 15 minutes. Enjoy.
via My own creation
Other recipes in desserts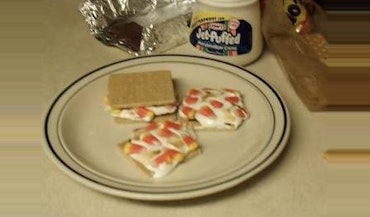 By
nancyann43
Jul 07, 2014
These are fun treats that have a great flavor that you can make in your kitchen.
Read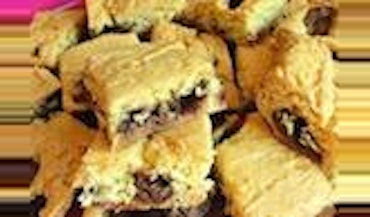 By
Mrosenow
Jul 23, 2014
Candy-filled decadent cookies.
Read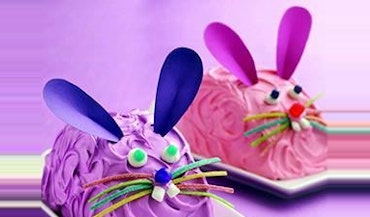 By
Tricias-List
Mar 27, 2012
So simple to do and doesn't require a lot of know-how or time. Just one box of cake mix, frosting and some simple candies will create not one, but TWO Bu…
Read