Christmas Decorating Safety for the Organized Auntie

By
SavvyAuntie
Dec 22, 2010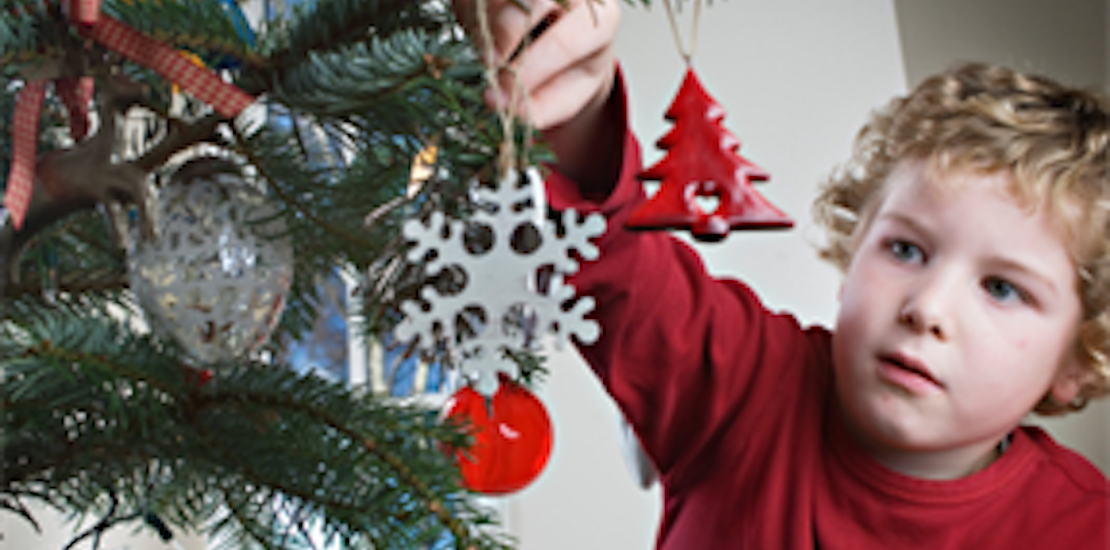 The Christmas holidays are about family, presents, Christmas trees, lights, caroling and of course, the food.

These festive times also have another tradition - an increase in emergency room visits due to holiday mishaps and accidents. A little safety can assure you have a happy Christmas and New Year without you or the nieces and nephews visiting the people in white coats.

My family knows this firsthand. When I was younger, one of my cousins was playing "reindeer" and ate the mistletoe, and my Aunt and Uncle spent their Christmas Eve in the emergency room having their daughter's stomach pumped.

Trimming the Tree
-For live trees, check the branches for dryness. If the needles spring back, the tree is fresh. Keep the tree watered so it doesn't dry out.

-For artificial trees, choose one that is fire resistant. It doesn't mean they're fire-proof, but it does reduce the chance of it catching fire.

-Make sure your tree is secure in the tree holder and doesn't lean or pull down easily. For crawling babies and toddlers, keep large presents around the tree's perimeter so tiny hands can't get too close to the branches.

-If your nieces and nephews are helping you decorate your tree, unwrap the ornaments yourself to make sure nothing broke in the boxes. To store ornaments, use an ornament storage box. Wrap the fragile ones in tissue paper or bubble wrap to cushion them in the box.

Decking the Halls
-Inspect your light strands for broken and burned out bulbs, loose connections, frayed or bare wires, or broken sockets. Toss them if they're not safe to use. There's a reason lights are labeled indoors and outdoors. Use only outdoor lights outside since indoor lights may not be weather resistant and may cause safety issues.

-Try to avoid garland and ornaments that look like candy or food if possible.

-Remove batteries from any decorations before storing them. Otherwise, you may wind up with leaking batteries, which could pose a safety issue for curious little ones. Speaking of batteries, place anything with small batteries - you know, the ones that could be swallowed - high on the tree or on a shelf.

-Keep candles away from curtains, furniture, and other flammable items. Make sure you blow them out before going to bed. If the little nieces and nephews are around, best not to light them since kids are fascinated with candles. Or, use electric votives if you still want the ambiance without the fire hazard.

-If you normally keep bowls of candy around, put them up high when the nieces and nephews are around. First of all, minimizing the sugar reduces hyperactivity. Plus, small kids could choke on small candies and the wrappers.

Taking some small steps will keep your holiday fun, festive and, more importantly, safe for you and your family. Have yourself a very safe and organized Christmas!