Christmas Breakfast Casserole
submitted by dmp515 {1 Recipe}
Prep Time:
15 Mins
Cook Time:
40 Mins
Total Prep + Cook Time:
55 Mins
Level:
Easy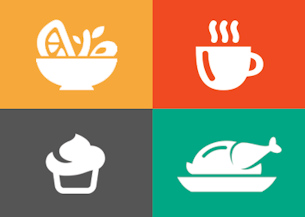 Makes: 8 servings
Description: This is a very simple yet yummy breakfast casserole that I prepare on Christmas Ever after everyone else has retired for the night.
Ingredients:
1 pound bulk pork sausage
6 eggs
2 cups milk
1 teaspoon salt
1 teaspoon ground mustard
6 slices white bread, cut into 1/2 cubes
1 cup shredded cheddar cheese

Instructions: In a skillet, brown and crumble sausage: drain and set aside. In a large bowl, beat eggs: add milk, salt and mustard. Stir in bread cubes, cheese and sausage. Pour into a greased 11 in. X 7 in. X 2 in. baking dish. Cover and refrigerate for 8 hours or overnight. Remove from refrigerator 30 minutes before baking. Bake uncovered at 350* for 40 minutes or until a knife inserted near the center comes out clean. You may substitute other meats such as ham and bacon, cheeses and add vegetables such as mushrooms, spinach or par-cooked broccoli. We love this recipe because it can be done ahead and allows more time to spend with family.
via allrecipes
Other recipes in breakfast & brunch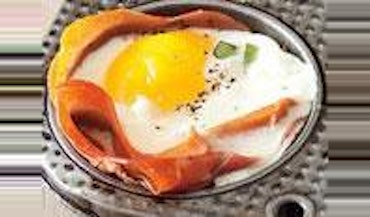 By
MommyOfAMonster
Mar 29, 2012
A perfect brunch and/or potluck recipe that is easy to make!
Read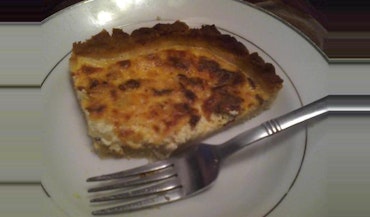 By
malakijr
Dec 29, 2011
Warm, creamy bacon onion egg filling in a flaky pastry crust. Ready in 30 minutes!
Read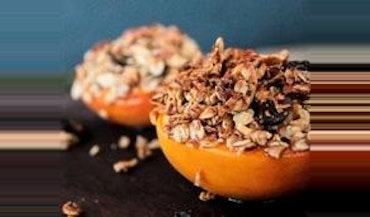 By
DomesticallyBlissful
Aug 26, 2014
These Baked Granola Peaches make a sweet and healthy breakfast or just add some vanilla ice cream to turn it into a mouthwatering dessert!
Read