Chocolate Eggs & Jelly Beans: Win a Basket of Sweet Treats in the #SheSpeaksSweet Giveaway

by
SheSpeaksTeam
is this the date @ED : BlogVO [categoryId=70164, blogId=145534, blogTitle=Chocolate Eggs & Jelly Beans: Win a Basket of Sweet Treats in the #SheSpeaksSweet Giveaway, publishingDate=April 03, 2019 12:00 AM, maxResponses=null, noOfComments=null, fileId=33883, blogClosingDate=null, blogCommentClosed=null, blogCategoryId=70164, queryId=0, blogCategoryIdIndex=0, sharedCategoriesList=null, blogStatusId=34, commentsClosedFlag=false, categoryIdForLog=0, blogModuleCategoryId=0, blogFileVo=null, latestCommentsList=null, verticalCatSeoURL=null, currentDate=04/01/2023, blogLink=null, authorName=SheSpeaksTeam, authorLognId=SheSpeaksTeam, authorAcctId=67580, vosTypeid=3, searchTestId=0, searchStatusId=0, searchAuthorType=0, authorBlogNumber=0, surveyData1=null, surveyData1Desc=null, surveyData2=null, surveyData2Desc=null, pullQuoteMemberId=null, filePath=null, fileName=null, vosType=0, subhead=null, offerSubhead=null, description=null, creationTime=null, authorFname=SheSpeaks, verticalCategoryId=null, sectionId=0, imageFileVO=FilesVO [fileId=33883, filePath=null, fileName=null, fileLength=0, fileWidth=0, createdBy=0, createByUser=null, creationTime=null, lastModifiedBy=0, lastModifiedByUser=null, lastModifiedTime=null, mimeType=null, fileRef=null, fileSize=0, extension=null, title=null, body=null, completeFilePath=/pages/img/redesign/blogs/peeps - blog post_04022019141624.jpg, height=350, width=350, maxHeight=480, maxWidth=360, displayWidth=350, displayHeight=350, fileStatusId=0, searchKeyword=null, searchFlag=false, queryId=0, isExists=true], seoURL=Chocolate-Eggs-Jelly-Beans-Win-a-Basket-of-Sweet-Treats-in-the-SheSpeaksSweet-Giveaway, seoTitle=null, pullQuotesList=null, pullQuote=null, pullQuoteId=0, searchFlag=false, authorByLine=null, authorDesc=null, authorLink=null, authorFileVO=FilesVO [fileId=42371, filePath=null, fileName=null, fileLength=0, fileWidth=0, createdBy=0, createByUser=null, creationTime=null, lastModifiedBy=0, lastModifiedByUser=null, lastModifiedTime=null, mimeType=null, fileRef=null, fileSize=0, extension=null, title=null, body=null, completeFilePath=/pages/img/membersnaps/SheSpeaks_Logo_Symbol_Only_10182021080530.jpg, height=1777, width=1777, maxHeight=50, maxWidth=50, displayWidth=50, displayHeight=50, fileStatusId=0, searchKeyword=null, searchFlag=false, queryId=0, isExists=true], authorFileId=42371, authorType=0, storyImgFileVO=null, storyImgFileId=0, videoHtml=, authorImageFileId=0, authorImageFileVO=null, previousCategoryId=null, previousBlogStatusId=0, fromBlogDetails=0, blogCategoryName=Food, blogCategoryUrl=null, blogCategoryDesc=null, defaultImage=false, tags=null, optionIds=null, tagOptionId=null, tagId=null, tag=null, tagID=0, tagDetails=null, tagIds=null, testId=0, extBlogURL=null, extBlogStatus=0, bloggerSince=null, extBlogLimit=0, authorTestsList=[], blogURL=, blogName=, bloggerProfileId=0, sliderBlog=false, eventonHome=false, vosonHome=false, partyAndGiveawayDate=04/21/2019, imageCredit=null, pullQuoteMemId=null, offerSubHead=null, subHead=null, displayOrder=0,includeInGoogleSearch=false]
Apr 03, 2019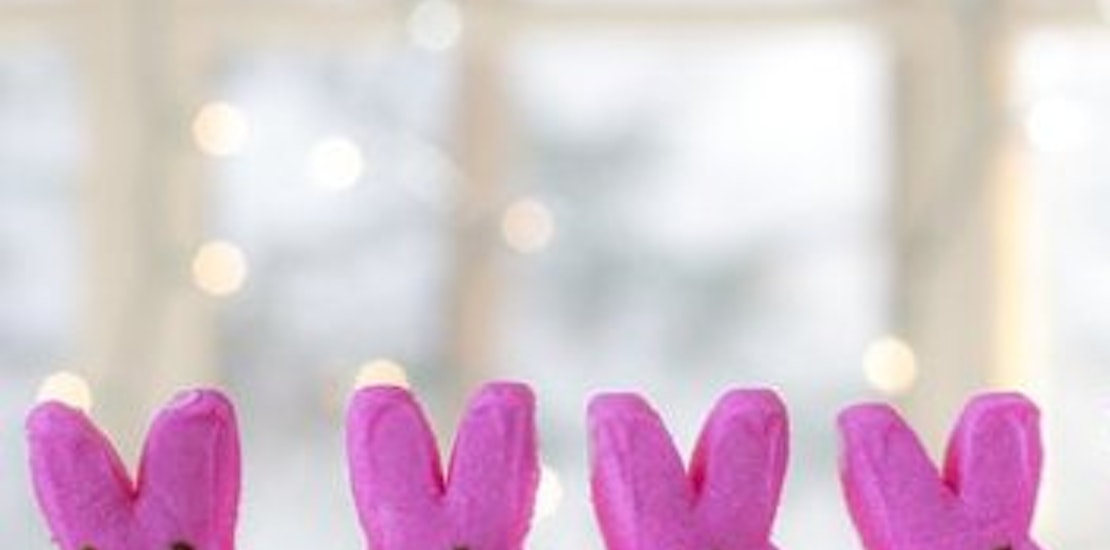 It's time for sundresses, bonnets and flower bouquets. Or more accurately: chocolate eggs, peanut butter eggs and jelly beans. Yes, Easter candy has arrived and it's delicious.
Check out the sweets we tried this year. Then enter our giveaway to win a basket of our favorites, including Reese's, M&M's, Cadbury, Ghirardelli, Brach's and Oreo Cookies!
Reese's Peanut Butter
Two Reeses's products peeked our interest this year - the Reese's Clusters and the Large Reese's Peanut Butter Egg. Once again, Reese's can do no wrong. Clusters were more unique - they're a mix of peanut butter, caramel, peanuts and pecans all covered in chocolate. Crunchy and gooey - the perfect combination. The larger Reese's Egg was pretty much your standard peanut butter egg, but about five times as big. Which means it's five times the amazing. It's perfect to share - though we won't tell if you keep it all for yourself!
Chocolate Eggs
Both M&M's and Cadbury stepped up their game this year. You can now get M&M's Eggs, in both plain and peanut butter flavors. We tried the plain and were surprised - with a higher chocolate-to-shell ratio than a regular M&M's, we actually liked them better, and wish they were sold all year. Cadbury Mini Eggs are a classic but they now come with a new look - Shimmer. The egg still tastes like the original, but it does look extra festive.
Or if you want a chocolate egg that you don't just grab by the handful, try the Hershey's Gold Peanuts & Pretzels Eggs, which are a caramel-flavored chocolate that has a slightly-salty crisp. You can also go upscale with the Ghirardelli Dark Chocolate Sea Salt Caramel Eggs. The dark chocolate puts this candy on a whole other level of decadence.
Sugary Sweetness
If you're looking for non-chocolate sweets, of course there's a wide selection to choose from. Fruit Punch Peeps and Jolly Rancher Jelly Beans each taste as you would imagine them. But we thought the Brach's Purple Rain Tiny Jelly Bird Eggs were a little more interesting. In flavors like Berry, Blueberry, Blue Raspberry and Grape, the beans are all fun to look at, and fun to eat. Bonus: we can't stop singing the Prince song they are named after.
Snack-a-licious
Need a temporary break from candy? Try Cheetos Eggs Double Cheddar or the Easter Egg Oreo Cookies. If you love the originals you'll love these. They are both similar to what you'd expect, just re-shaped. And while we don't know what flavor the OREO 'Purple cream' is, it really didn't matter - they are just that magical!
What's your favorite treat this time of year? Tell us for the chance to win a basket of some of our favorite sweet treats, including Reese's, M&M's, Cardbury, Ghirardelli, Brach's and Oreo Cookies!
*One lucky constestant will be chosen at random to receive a gift pack of candy and Oreo cookies, depending on what is available when the prizes are being awarded. Value of approximately $60. Giveaway is open through April 21st, 2018 to U.S. residents at least 18 years of age. Entrants must be a member of SheSpeaks. If you are not a member, click here to join. Winner will be notified by email.
Update: Thanks to all who entered. Congrats to our winner, SheSpeaks member abbey212!