Chocolate Chip Walnut Peanut Butter Cookies
submitted by Flamelllama {1 Recipe}
Prep Time:
10 Mins
Cook Time:
15 Mins
Total Prep + Cook Time:
25 Mins
Level:
Easy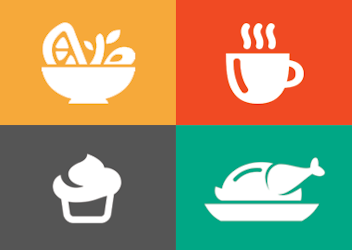 Makes: 12 Cookies
Description: Delicious soft cookies good for any occasion!
Ingredients:
1 cup Granulated sugar
1 cup Peanut butter
1 Egg
1 1/2 teaspoon Vanilla extract
1/2 cup Chopped Walnuts
1/2 cup Milk Chocolate Chips

Instructions: Preheat the oven to 375 degrees. Add sugar, peanut butter, egg, and vanilla extract to a medium sized bowl. Mix until combined. Add walnuts and chocolate chips. Fold in until evenly distributed. Spray a cookie sheet with non-stick spray. Use an ice cream scoop to portion the cookies, and evenly space them on the tray. You can choose to either leave round, or push down with a fork. Bake for 10-15 minutes, or until golden brown. Enjoy!
Other recipes in desserts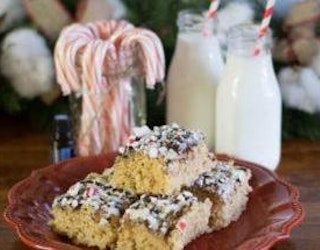 By
WarmNFuzzie
Oct 19, 2017
My peppermint bark rice crispy treat recipe is perfect for the holiday season.  The best part is that it doesn't take much time to prepare. This yummy re…
Read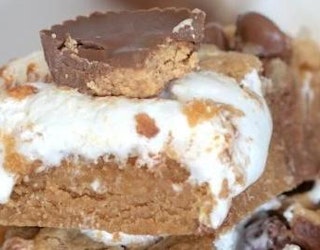 By
Crystalnichole316
Jun 17, 2019
An irresistible combination of peanut butter, chocolate, and creamy marshmallow fluff - Reese's Fluffernutter Bars take the ooey-gooey dessert game to th…
Read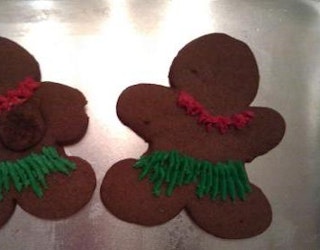 By
snailIVIail
Dec 29, 2011
We took a traditional gingerbread recipe and tweaked it to be a lighter, healthier, modern twist on an old classic. In it you will find hints of ginger, …
Read