Chocolate Cake Day is Today January 27

By
LatnCooknDiva
Jan 27, 2012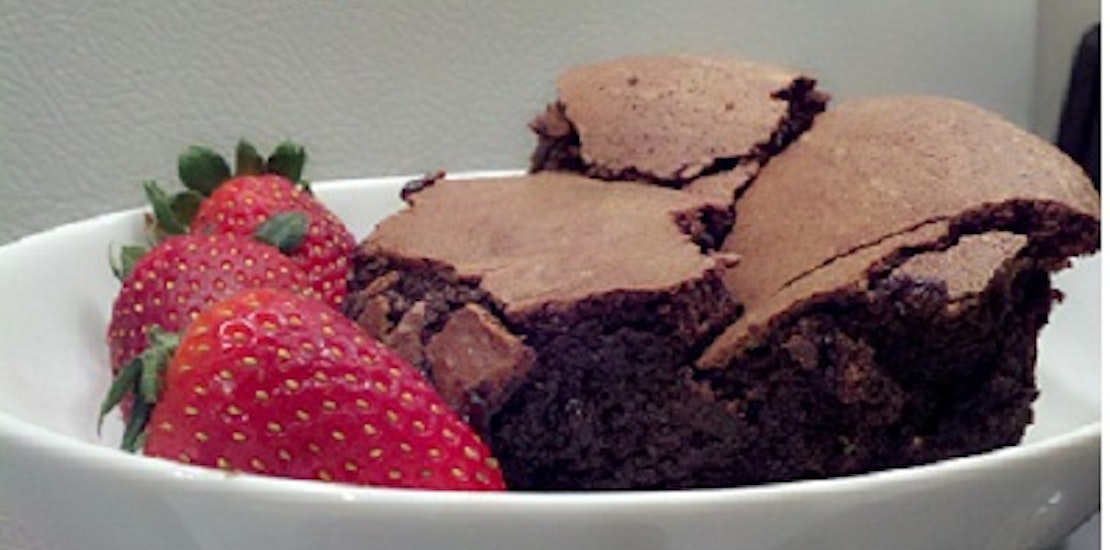 The most anticipated day for all chocolate lovers has finally arrived! If you were thinking of, Chocolate Cake Day, then you are absolutely correct. For most of us, especially those who have a special place in their hearts for a chocolate flavored treat, January 27, is a very special day indeed.
Although the name of this "special" day says it all, it is on Chocolate Cake Day that we are expected to carry out three simple activities. Are you curious to find out what these are? Well let me tell you, then you can decide for yourself which activity you will be completing today. Sounds fair enough, right?
Okay, here we go!
On this Day, you are to do one of the following: Bake a chocolate cake, Decorate a chocolate cake, or simply Eat a chocolate cake. Now, have you decided which activity will suit you the best today? I personally have already made up my mind. I will be doing ALL three!
I am not surprized to see that find the actual origin of Chocolate Cake Day remains to be a mystery. No one knows how this day started. Some people do believe, that this day was started either by a well known baker or it could have been a campaign idea founded by a dessert company. Whichever may be true or false, at this point, I would dare to say that it really doesn't matter. All that's important right now is one thing: the Chocolate Cake!
So, without further hesitation, let's get right to the nitty-gritty and bake us a Flourless Chocolate Cake

Ingredients:

1 ½ cups dark chocolate chip
1 stick butter
1 tsp. vanilla extract
1/8 tsp salt
4 large eggs, separated
9 tbsp. granulated sugar
Preheat oven to 350 degrees. Coat an 8" or 9" spring-form pan with cooking spray. (If you do not have one on hand a regular 9" cake pan will work)
First, separate the four eggs. Place the egg whites in a medium bowl. Place the yolks into a smaller bowl.
Whisk the eggs yolks with 5 tablespoons of sugar until well combined. Set aside.
Using an electric mixer beat the eggs whites until they become frothy. With the mixer on HIGH speed, gradually begin to add in the 4 tablespoons of sugar, one tablespoon at a time. Beat egg whites until it can form soft peaks. (This will take about 10 min. exactly) Set this bowl aside.
On LOW heat, in a medium saucepan melt the butter and dark chocolate chips. Stir chocolate occasionally until the mixture is silky smooth. Add in vanilla and salt. Remove melted chocolate from stove onto cutting block to cool.
Once chocolate has cooled in temperature, stir in the egg yolks. Mix until combined. (You will notice that the chocolate will thicken slightly, so try not to mix too much)
Gently, begin to add in the egg whites, using a folding technique, until well combined. (Do not mix or stir in the egg whites! This will cause the egg whites to loose air and this is what you need for the cake to have a fluffy or airy texture.)
Pour batter into prepared cake pan. Smooth the top of batter. Bake for 40min or 35min if you are using a 9" pan. (If the top of cake appears to be dry or has cracked, no worries! That's a sign that the cake is set and done)
Allow the cake to cool for about 10min. Once cooled, run a knife around the edges of the cake pan and remove cake from pan.

After the cake has cooled completely, cut into 8 wedges. Serve at room temperature.
*this recipe has been adapted from 400 calorie fix cookbook
***~~~***

Now, it's your turn: Of the three activities mentioned, which are your favorite to do on Chocolate Cake Day? Does your family have any favorite chocolate cake recipes? Are there any tips that you would like to share?
We truly enjoy reading your comments!