Chicken Gnocchi Soup
submitted by LindsayS {1 Recipe}
Prep Time:
1 Hr
Cook Time:
30 Mins
Total Prep + Cook Time:
1 Hr 30 Mins
Level:
Easy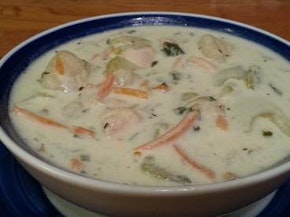 Makes: 4 Bowls
Description: Very close to what they serve at Olive Garden, just a lot better!
Ingredients:
1 Cup Chicken Breast - Bite Size
4 Cups Chicken Broth / Stock
2 Cups Cream
1/2 Cup Celery - Thinly Sliced
2 Cloves Fresh Garlic - Minced
1/2 Cup Onion - Fine Dice
1 Cup Fresh Spinach - Course Chop
1/2 Cup Carrots - Shredded
1/2 Tea Spoon Thyme
1/2 Tea Spoon Parsley
1 Pound Potato Gnocchi
1 Table Spoon Extra Virgin Olive Oil

Instructions: 1. Sauté the onion, celery, garlic, spinach, carrots in the olive oil till the onion is nearly translucent.

2. Cook chicken breast pieces.

2. Add the chicken, chicken broth, spices & veggies to a large pot. Bring to a boil.

3. Slowly add the gnocchi into the boiling broth.

4. Turn down the heat and let simmer for about 10 minutes.

5. Add the cream. Slowly allow the mixture to come to a boil and then turn it off.

6. Serve in heated bowls.
Other recipes in soups & stews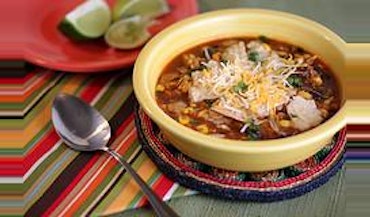 By
padfoot4ever15
May 03, 2012
This is a filling, healthy and delicious soup. My family loves it and it is requested once a week.
Read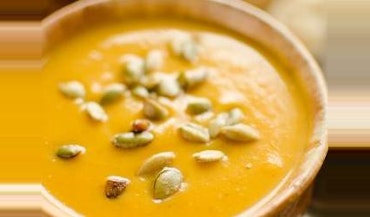 By
loveheart
Oct 08, 2020
A yummy and satisfying soup that will warm you up and make your tummy smile.
Read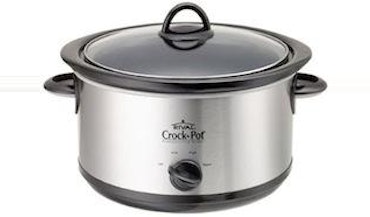 By
xoloulouox
May 01, 2013
A deliciously warm winter meal!
Read