Chelsea Handler Speaks Out After Instagram Blocks Her Topless Photos

By
SheSpeaksTeam
Nov 05, 2014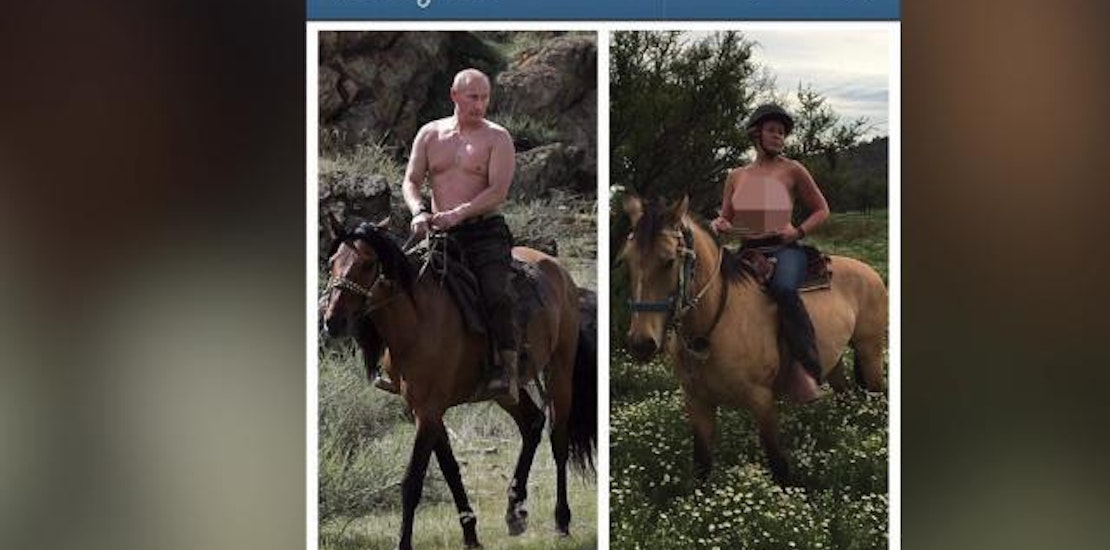 Talk show host Chelsea Handler recently faced the Instagram judge and jury when a parody photo of her posing like Vladimir Putin on a horse was removed from the website because she was topless.
CNN reports about Handler's Instagram post that was meant to poke fun of a photo of Putin riding topless on a horse. Handler captioned her photo writing, "Anything a man can do, a woman has the right to do better. #kremlin" Soon after she posted the photo however, Instagram was quick to take it down and point out that "Accounts found sharing nudity or mature content will be disabled and your access to Instagram may be discontinued."
Handler was none too pleased about the anti-nudity rules Instagram enforces calling them "sexist". She explains, "If a man posts a photo of his nipples, it's ok, but not a woman? Are we in 1825?" It's not the first time a celeb has spoken out against Instagram's nudity guidelines. Scout Willis famously posted topless photos of herself walking the streets of New York and posted them on Twitter as a protest against Instagram.
Handler has also chosen to take all of her future posts to Twitter after she posted a pretty cute photo of her dogs wearing fancy hats to Instagram. She writes in her farewell to Instagram post, "You can now find my dogs and my breasts on Twitter only where my followers have the right to choose what they say. Bye bye instablock."
What do you think of how Chelsea Handler handled Instagram's decision to block her topless photo?
Do you think it's fair that Instagram has a policy against posting topless photos of women but not men?