Chatroulette: Will You 'Play The Game'?

By
drodriguez
Mar 01, 2010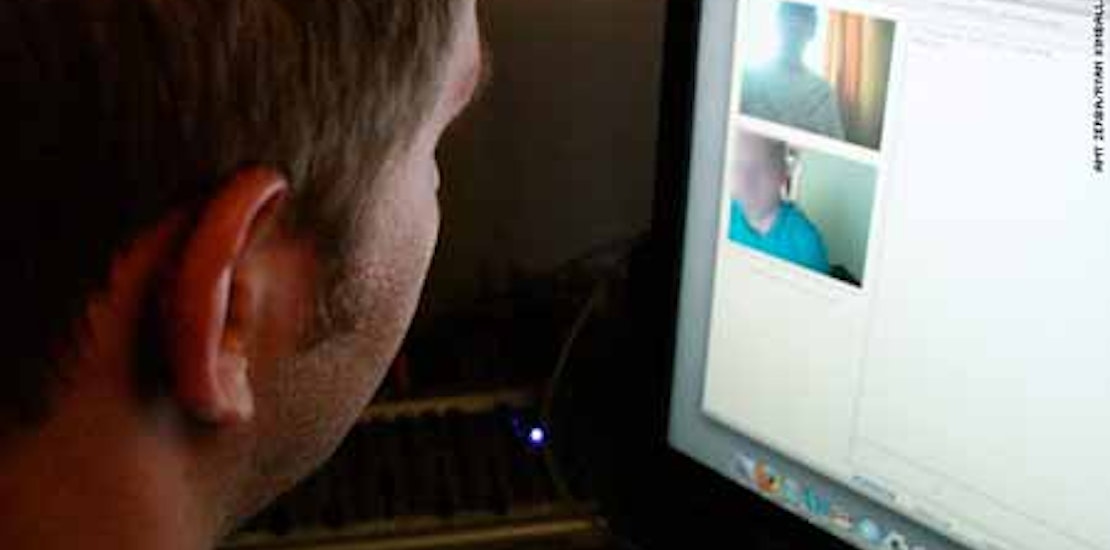 Just when you thought you were up to date with all the social networking sites, there comes something entirely new to wrap your mind around. Chatroulette is the latest website drawing lots of interest and controversy to the social networking scene.

The way the site is set up is incredibly simple. A user just goes to the site, clicks the 'play' button and is quickly connected with a "random stranger", webcam to webcam. Even if you don't own a webcam, you can check out the site, see who is on and chat via instant message - they just won't be able to see you. If you don't like what you see, you simply click 'next' to be connected with the next random stranger. You can literally see a new person every second or so if you wish. You don't have to sign up to be a member or click on any links to "play the game".

The controversy comes into the picture when a user tries out the site and quickly realizes that there's a lot of inappropriate behavior going on (mainly middle aged men exposing themselves). Add this to the fact that the site is not very well regulated (simply stating in "terms of service" that users must be 16 or older and they will not tolerate obscene broadcasting) and you have a lot of worried parents. The fact of the matter is Chatroulette encourages its users to talk to strangers, something parents have been discouraging their children against forever.

Chatroulette is not all bad though. For every inappropriate encounter, there is an enlightening one it seems. Some users are taking advantage of the site in creative ways; chatting with a person from France to brush up on the French they are learning, broadcasting their music to other users around the world, using it as a dating site, drawing portraits of strangers they encounter, and much more. With a little tweaking and filtering out the undesirable obscenities the site seems that it could be the next big thing.

The site has already been written up in numerous newspapers and even featured on Good Morning America, though the creator of the site has remained a mystery, until now. The New York Times recently published an article revealing that they had found who they believe to be the creator of the site and the answer to this is just as bizarre as the site itself can sometimes be. After reaching out to the contact listed on the site, the NY Times received an email back from a 17-year-old boy, Andrey Ternovskiy, living in Moscow who is taking responsibility for starting the site.

Ternovskiy reveals in the email interview that he started the site as a fun project and never expected it would generate such interest. It started with ten users and just from word of mouth alone now sees traffic of about 20,000 people a night. Ternovskiy says after getting bored using Skype, him and his friends just wanted a new and different outlet to use.

When asked about some of the inappropriate things going on on his site, Ternovskiy says, "Although some people are using the site in not very nice ways - I am really against it. Others do really unbelievable things I could never think of."

Since Ternovskiy is having a hard time keeping up with his ever-growing website he is looking ahead to the future. Ternovskiy mentions that he would love to travel to the U.S. as his site has become very popular in this country and he would be interested in founding his company right here in the U.S. He may just have something very big on his hands.

What do you think of the new social networking site, Chatroulette? Is this something you may be interested in checking out?

Do you think there is a way this website can be regulated so that children will not be exposed to some of the more inappropriate broadcasting that goes on?