Celebs Prove You Can "Just Be Friends" With Your Ex

By
drodriguez
Aug 29, 2011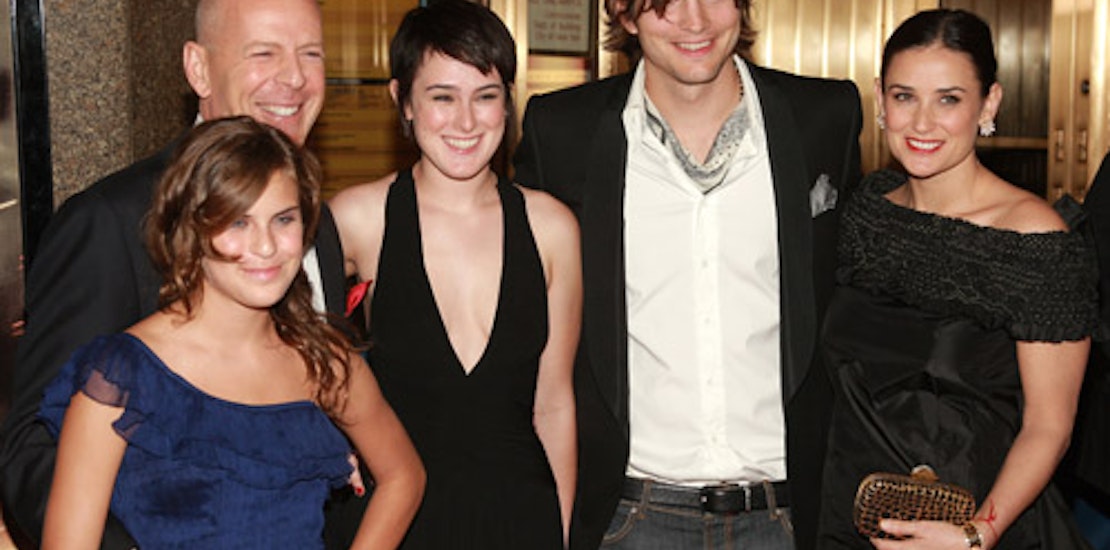 Going through a breakup or divorce can be a long and painful process. The idea of one day becoming platonic friends with someone you've shared such an intimate relationship with in the past may seem like an impossibility.
But once the smoke clears and your heart is on the mend, you may want to reevaluate the situation and decide if you and your ex are destined to ever be friends.
A recent article from Celebuzz looks to Hollywood celebrities who are well acquainted with the business of staying friendly with your ex. Celebs who were once a couple like Bruce Willis and Demi Moore could probably write the book on how to keep things copasetic after a divorce. After ending a 13-year marriage the couple remains friends and even attends events together along with their kids and Demi's new husband, Ashton Kutcher. Willis was even in attendance at the Moore/Kutcher wedding.
Other celeb couples who have remained pals after a breakup are Ryan Reynolds and Scarlett Johansson, Cameron Diaz and Justin Timberlake, as well as Kate Beckinsdale and Michael Sheen. Diaz and Timberlake even starred in the recent hit Bad Teacher together where seduction was part of the script.
Is being friends after a break-up right for you? First, you may want to decide if being friends will be beneficial to you and your ex. If you still respect each other and feel the bond you've created over the years is too important to lose entirely than being friends can be a healthy step in the right direction.
Also, if you have kids together it can really be helpful to form an open and friendly relationship with your ex as a way of remaining unified parents.
Whether you and your ex remain pals or not is something you should make a conscious effort to decide in order to move on in a healthy way. Author of Why Do Fools Fall In Love and relationship expert, Janice Levine, Ph.D., explains to Cosmopolitan why it is an important decision to make in order to obtain closure after a breakup. Levine says, "To keep your life moving in a healthy direction, you need to determine exactly where an ex fits into your life, or he'll continue to affect you and your future relationships."
Do you think it's a good decision to remain friends with your ex?
Tell us how you've made the transition from intimate partner to platonic pal!