Celebrities Stay Silent For ONE's New Ebola PSA

By
SheSpeaksTeam
Nov 21, 2014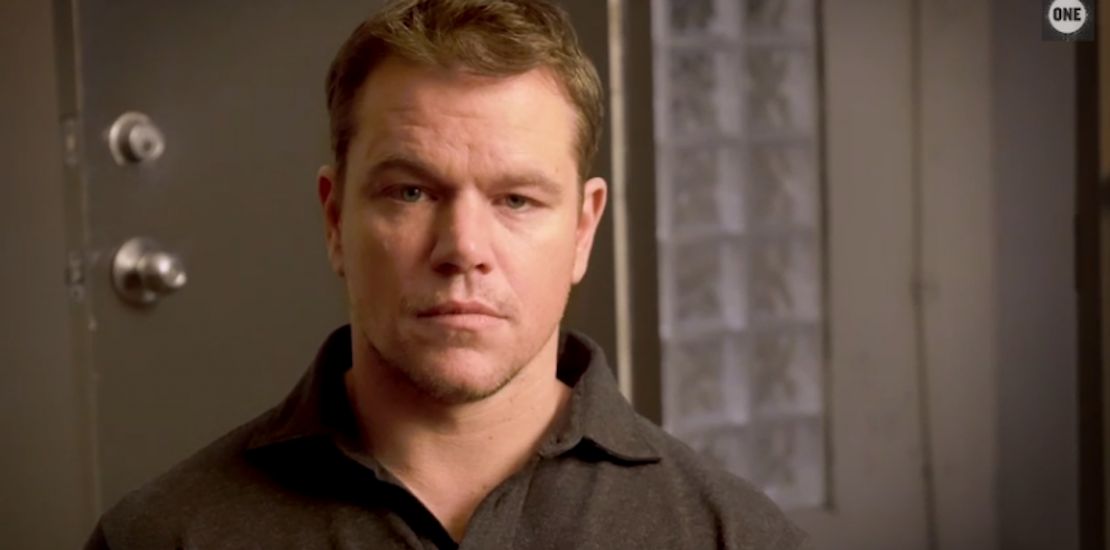 We've all heard the saying, "silence speaks louder than words". That's what celebrities had in mind when they participated in a new PSA to highlight the action needed to put an end to the Ebola epidemic. As part of a new ONE Campaign effort, the organization's active member Bono along with many A-list celebs star in a short video in complete silence as they send the message that we've waited too long to help put an end to Ebola in West Africa.
The Hollywood Reporter reports about the PSA and what is being done by the ONE Campaign to send out a call to action around the world. The video, which features big names like Matt Damon, Ben Affleck, Morgan Freeman, Connie Britton, Bono and Will Ferrell simply looking into the camera without saying a word, urges viewers to sign a petition demanding that those in power around the world do something to stop the further spread of Ebola in West Africa.
The One website also shares a very informative "Response Tracker" outlining what each country has pledged to contribute to the Ebola efforts and whether or not they are living up to their word.
ONE president and CEO Michael Elliot explains why the need for action is now and how we haven't yet done enough to put an end to the deadly epidemic. Elliot says, "The initial response to the Ebola outbreak was too slow and too uncoordinated. Some countries have now stepped up to lead in a big way–-with traditional donors like the US, UK, France and Germany all making meaningful contributions--but this is a global crisis and it demands a global response. While our first priority needs to be containing this outbreak, it is equally important that the world take steps now to invest in strengthening health systems so that future tragedies of this kind will be stopped in their tracks."
What do you think of ONE Campaign's new PSA?
Do you think this campaign will get countries thinking about what more they can do to join the efforts to stop the spread of Ebola?