Celebrate Fathers' Day & Enter to Win $100 to Amazon in the #SheSpeaksDad Giveaway

by
SheSpeaksTeam
is this the date @ED : BlogVO [categoryId=70160, blogId=145566, blogTitle=Celebrate Fathers' Day & Enter to Win $100 to Amazon in the #SheSpeaksDad Giveaway, publishingDate=June 12, 2019 12:00 AM, maxResponses=null, noOfComments=null, fileId=34770, blogClosingDate=null, blogCommentClosed=null, blogCategoryId=70160, queryId=0, blogCategoryIdIndex=0, sharedCategoriesList=null, blogStatusId=34, commentsClosedFlag=false, categoryIdForLog=0, blogModuleCategoryId=0, blogFileVo=null, latestCommentsList=null, verticalCatSeoURL=null, currentDate=03/25/2023, blogLink=null, authorName=SheSpeaksTeam, authorLognId=SheSpeaksTeam, authorAcctId=67580, vosTypeid=3, searchTestId=0, searchStatusId=0, searchAuthorType=0, authorBlogNumber=0, surveyData1=null, surveyData1Desc=null, surveyData2=null, surveyData2Desc=null, pullQuoteMemberId=null, filePath=null, fileName=null, vosType=0, subhead=null, offerSubhead=null, description=null, creationTime=null, authorFname=SheSpeaks, verticalCategoryId=null, sectionId=0, imageFileVO=FilesVO [fileId=34770, filePath=null, fileName=null, fileLength=0, fileWidth=0, createdBy=0, createByUser=null, creationTime=null, lastModifiedBy=0, lastModifiedByUser=null, lastModifiedTime=null, mimeType=null, fileRef=null, fileSize=0, extension=null, title=null, body=null, completeFilePath=/pages/img/redesign/blogs/man kissing baby newsletter_06102019132531.jpg, height=350, width=350, maxHeight=480, maxWidth=360, displayWidth=350, displayHeight=350, fileStatusId=0, searchKeyword=null, searchFlag=false, queryId=0, isExists=true], seoURL=Celebrate-Fathers-Day-Enter-to-Win-100-Amazon-in-the-SheSpeaksDad-Giveaway, seoTitle=null, pullQuotesList=null, pullQuote=null, pullQuoteId=0, searchFlag=false, authorByLine=null, authorDesc=null, authorLink=null, authorFileVO=FilesVO [fileId=42371, filePath=null, fileName=null, fileLength=0, fileWidth=0, createdBy=0, createByUser=null, creationTime=null, lastModifiedBy=0, lastModifiedByUser=null, lastModifiedTime=null, mimeType=null, fileRef=null, fileSize=0, extension=null, title=null, body=null, completeFilePath=/pages/img/membersnaps/SheSpeaks_Logo_Symbol_Only_10182021080530.jpg, height=1777, width=1777, maxHeight=50, maxWidth=50, displayWidth=50, displayHeight=50, fileStatusId=0, searchKeyword=null, searchFlag=false, queryId=0, isExists=true], authorFileId=42371, authorType=0, storyImgFileVO=null, storyImgFileId=0, videoHtml=, authorImageFileId=0, authorImageFileVO=null, previousCategoryId=null, previousBlogStatusId=0, fromBlogDetails=0, blogCategoryName=Parenting, blogCategoryUrl=null, blogCategoryDesc=null, defaultImage=false, tags=null, optionIds=null, tagOptionId=null, tagId=null, tag=null, tagID=0, tagDetails=null, tagIds=null, testId=0, extBlogURL=null, extBlogStatus=0, bloggerSince=null, extBlogLimit=0, authorTestsList=[], blogURL=, blogName=, bloggerProfileId=0, sliderBlog=false, eventonHome=false, vosonHome=false, partyAndGiveawayDate=07/07/2019, imageCredit=null, pullQuoteMemId=null, offerSubHead=null, subHead=null, displayOrder=0,includeInGoogleSearch=false]
Jun 12, 2019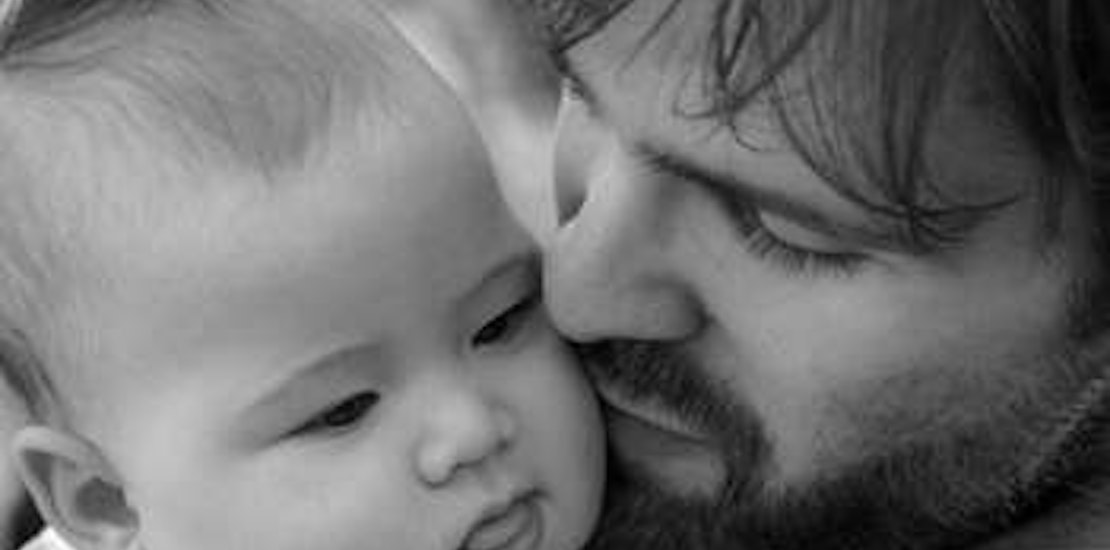 Last month, we celebrated all the amazing reasons that moms deserve to be pampered. Now it's time to honor dad!
Whether it's your own father or grandfather, your husband or boyfriend, your son who is now a father, or a dad-friend, what is something great that a father you know has done?
Check out some wonderful things that fathers in our lives have done. Then enter to win a $100 Amazon gift card to spend on your favorite dad (or keep it for yourself - we won't tell!)
Dads are there when you need them
When my dad was deployed overseas he found out he was able to take a quick trip home for Thanksgiving. He flew 23 hours just to be with us for one day, and then flew 23 hours back. He now lives across the country and if I ever need him, he doesn't hesitate to drop everything and hop on a plane. - Melissa
Grandpas go above and beyond
My grandfather helped me buy my first car when I was 17 and always changed my oil and helped maintain the car for me. I liked spending that time with him and to a 17-year-old with her first car, it meant a lot to me! - Stephanie
Husbands show the love
My husband, Drew, has been drawing some cartoons of my daughter Franny occasionally - and posts them on the Instagram page he created for her called frannypancakes. She loves seeing the drawings of herself and it's really sweet for me to remember some of our funny moments with her. - Emily
What's something wonderful a dad in your life has done (it can be big or small!)? Enter for the chance to win a $100 Amazon gift card!
*One lucky constestant will be chosen at random to receive a $100 Amazon gift card. Giveaway is open through July 7th, 2019 to U.S. residents at least 18 years of age. Entrants must be a member of SheSpeaks. If you are not a member, click here to join. Winner will be notified by email.