Celebrate Earth Day In Style!

By
socialzigi
Apr 19, 2012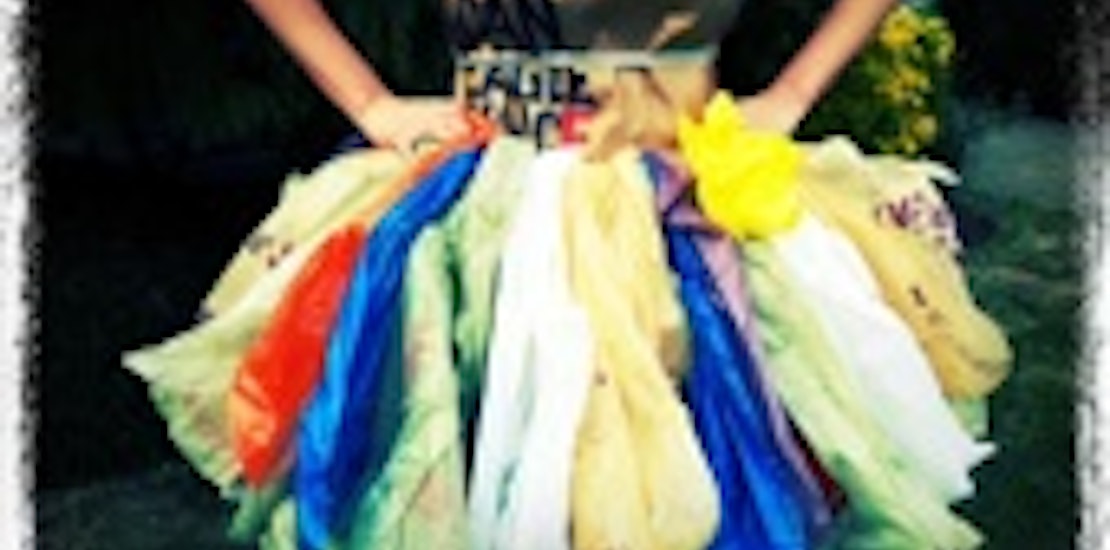 After a massive oil spill in California in late 1969, environmental concerns were brought to the forefront with the help of Earth Day founder Gaylord Nelson, a U.S. Senator from Wisconsin. As a result, on April 22, 1970, 20 million Americans (that's right 20 million!!) organized rallies coast-to-coast against the deterioration of the environment. Groups that had been fighting against all different environmental concerns suddenly realized they shared common values, creating a rare political alliance with support from both Democrats and Republicans.
Since it's creation many groundbreaking laws have been passed including the Clean Air Act, Clean Water Act and the Endangered Species Act. Today, over 192 countries and more than 1 billion people participate in Earth Day activities, making it the largest civic observance in the world. How amazing is that?!
Want to attend an event or volunteer for Earth Day? Click here to find events and activities near you.
This Earth Day my friends and I decided to do something a bit different (in addition to volunteering). We decided to throw a party where you wear items made from recycled goods, as a way to both learn and show what you can do with all that stuff you toss in the trash. It's also a very fun activity to get kids involved in Earth Day!
I decided there was one overall item I wanted to work with - the bags you get at stores. I wanted my outfit to be entirely made of this. I decided the skirt would be made of plastic grocery store bags, the top of paper bags, and maybe some added flair!
I was quite surprised at how amazing the outfit looked! I would actually wear the skirt again with a solid tank tucked in. Below are details on how the outfit came together. Hope it gives you some ideas for a fashion forward Earth Day outfit!
The skirt:
Time to gather all those plastic bags that have been piling up! If you need more you can go to your local supermarkets recycling bins, they probably have ones for plastic bags. Then split the bags into colors to see what you have to work with.
After that I did a color scheme of 6 gray, 6 white, 6 beige, and then for a pop of color two newspaper bags.
Next I removed the elastic from an old skirt that was out of style and placed it through the plastic bag loops. This is much easier to do if you have an "assistant" hold the elastic for you while doing so. In total I used 140 bags, repeating the color scheme 7 times. I then sowed the elastic back together. You don't have to be a great seamstress, just a couple stiches will do.
The Top:
I wanted the top to be fitted since the skirt was full of poof! I used a large American Eagle Outfitters bag, because I loved how the logo looked like a broach. You can do the bag two ways, cut it down the back or slip it over your head and then fold it in the back. I liked the fold in the back option. I then cut some room on the sides under the armpits so it did not rub. I then cut the bottom off of the bag because it was too long and would rip when I walked. I folded the bottom in and used a glue gun to make sure it held. I then used a ribbon to tie it tight to keep it on. Thats it!
The Flower Flair:
To add some final flair to the outfit I made a flower out of a plastic bag and attached it to the skirt with a safety pin. It is surprisingly easy to do, a couple folds and you'll have a beautiful flower! You can always use the glue gun to keep the petals in place.
Step 1 - Take a plastic bag and cut it in half. Then fold it into a square.
Step 2 - Then fold each corner into the center. This creates a smaller square.
Step 3 - The repeat folding each corner into the center once again, creating an even smaller square.
Step 4 - Then flip it over and fold each corner into the center again. This creates a pretty small square.
Step 5 - For the next step you do not need a mug but I find it easiest if you use one. Flip the square back over and place it on the cup. The peel back each corner one by one. Peel back the first 4 corners and then the next 4 corners.
Step 6 - Once you are left with the image above flip it over off the cup and it will look like the below. Then pull it from the middle down and you will have the flower that you see on my final dress.
and voila, the final product!
Happy Earth Day!