Can't Pay For Your Dream Wedding? Have You Thought About Corporate Sponsorship?

By
SheSpeaksTeam
Aug 31, 2014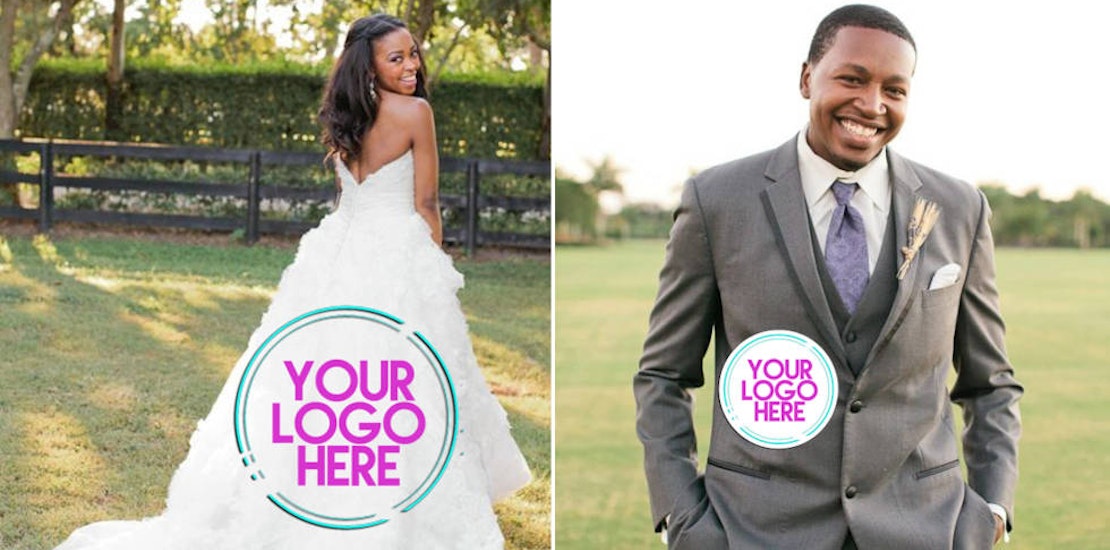 Wedding planning is more expensive than ever with the average walk down the aisle costing more than $25,000. So it's not all that surprising to hear about a couple vying for corporate sponsorship to pay for their wedding. And we're not just talking about cocktail napkins with a logo on them – the bride is actually willing to wear the logo right on her gown for all to see as she says "I do".
Cosmopolitan recently spoke with Courtney McKenzie and her fiancé Jamil Newell about how they decided to use corporate sponsorship and social media to pay for their wedding. The adventurous couple came to the conclusion that they would prefer an elopement/honeymoon in Thailand over a traditional ceremony closer to home after realizing their guest list would have included 250 guests. McKenzie explains, "We figured we'd tweet, Instagram, put out a podcast ... all sorts of social media stuff to tie in our family and friends."
In order to pay for the wedding McKenzie, a marketing professional herself, decided they could try and get companies to pay for their big day in exchange for donning logos and using their social media to advertise for the companies.
According to the couple's website a percentage of the money they raise will go to their favorite charities. The site also highlights the various sponsorship levels available like the Diamond Level which will get the company's name/logo sewn into the honeymoon bikini and swimming trunks. The highest level listed is the Title Level which will give the sponsor their logo slapped right on the wedding gown and groom's tuxedo. McKenzie explains how she will use social media to get the word out about her sponsors. She says, "We will be hashtagging, tweeting, and instagramming our way through Thailand to our over 30,000 combined social media followers and we want to include some of our favorite brands on our adventure."
The bride and groom-to-be are about half way to their goal of $30,000 for their December wedding. The public reaction to the couple's wedding plans have been mixed with some disapproving of company sponsored vows.
McKenzie has managed to take the naysayers with a grain of salt saying, "I've gotten a lot of emails saying, 'This is so tacky,' 'How can you put a logo on your wedding dress?' 'Your daughter will never be able to wear your dress,' It stings a bit. But we feel good about doing it. And it'll be a fun story to tell our kids." In fact, McKenzie's experience has been so positive that after her wedding she plans on launching her own startup to help other couples pay for their wedding with corporate sponsorship.
What do you think of this couple's untraditional way of paying for their wedding?
Would you ever consider corporate sponsorship as a way to pay for your wedding?