Can Warning Labels on Sugary Beverages Help Us Make Healthier Choices?

By
SheSpeaksTeam
Jan 15, 2016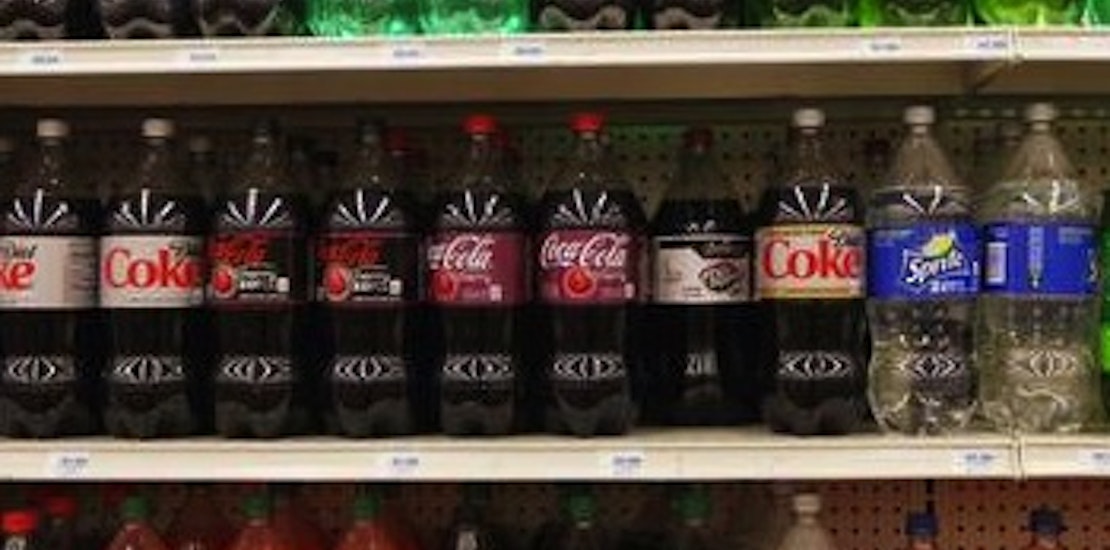 The next time you reach for that sugary sweet beverage on the grocery store shelf, you may be more likely to put it back down after reading a warning label about the health risks. A new study suggests that when consumers are faced with labels warning them of tooth decay, diabetes, obesity and weight gain sugary drinks pose, they are more likely not to make the purchase.
CBS News reports abot the sugary beverage study published in the journal Pediatrics and the response from the American Beverage Association. In the study, about 2,400 parents took part in simulated online shopping. The parents were broken up into different groups with some able to see calorie content on beverages, others seeing warning labels ragarding health risks and one group who saw no label. Only about 40% of those who were faced with the health warning labels decided to purchase the drinks as compared to 60% of those who saw no label and 53% who only saw a calorie label.
Registered dietician Lona Sandon explains how the study proves warning labels will help some parents make healthier decisions, but others will still choose to make these purchases for their kids. She says, "Just as we see with public health efforts to decrease smoking with warning labels, warning labels about sugary drinks will be effective with some parents but not all." She adds, "Based on the study it appears some will take the information to heart, but about 40 percent still chose sugary beverages in the study. That is still a big number. Nonetheless, it adds another layer of educating and influencing parents to try to make healthier choices for their children."
As for using the study to change policy regarding sugary beverage labels, the American Beverage Association doesn't believe health warning labels are necessary since they already include sugar and calorie counts clearly on the packaging. In a statement, the American Beverage Association writes, "Consumers want factual information to help make informed choices that are right for them, and America's beverage companies already provide clear calorie labels on the front of our products. A warning label that suggests beverages are a unique driver of complex conditions such as diabetes and obesity is inaccurate and misleading. Even the researchers acknowledge that people could simply buy other foods with sugar that are unlabeled."
What do you think of the new study that suggests adding health warning labels to beverages may help consumers make healthier choices?
Do you think these types of labels should be added to sugary beverages?