Can Facebook Predict Your Next Relationship Status?

By
drodriguez
Mar 28, 2012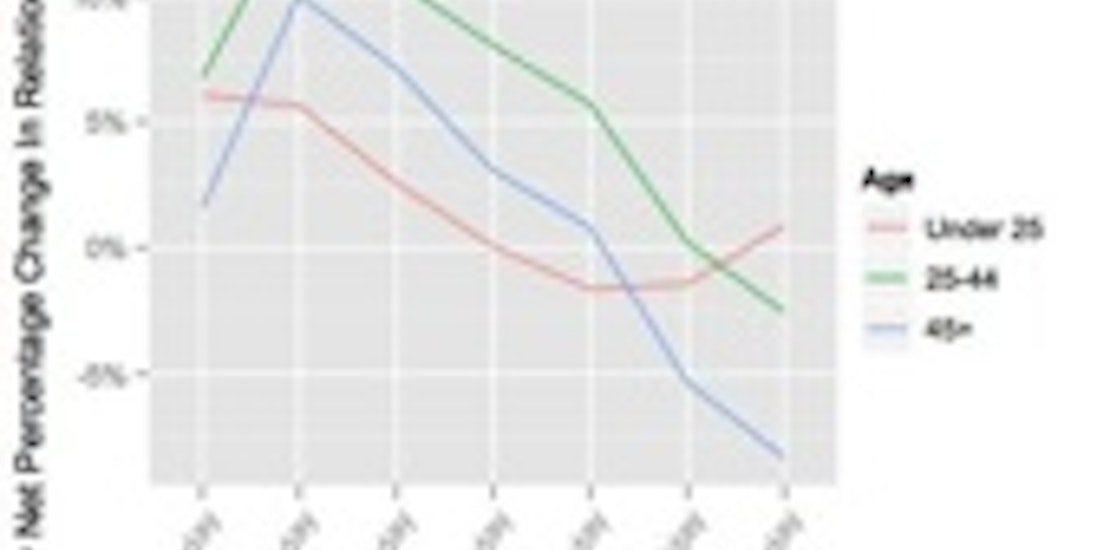 If you've ever thought of Facebook as a compilation of statistics that could possibly amount to one giant social experiment, you won't be surprised by the new data analyzed by Facebook's resident scientists, Jackson Gorham and Andrew T. Fiore that shows when users are most likely to find love.
MSNBC reports about the new data and what it might mean for your next status update. According to the data, it looks like Facebook users are luckiest in love during Valentines Day and Christmas when most report entering into a new relationship.
And summer love may just be a fairytale we hear about in books and movies. According to Facebook data, the summer months are the worst for break-up across the board in every age group.
The scientists also took into account the days of the week when analyzing the romantic habits of users. It turns out that Sunday, Monday and Tuesday are your biggest chance for finding new love during the week.
What do you think of the Facebook data analyzed to show when users most often find love?
Do these findings seem about right when it comes to the love habits of your Facebook friends?