Cake Balls with Multiple Flavors
submitted by highvoltagegrrl {1 Recipe}
Prep Time:
1 Hr
Cook Time:
30 Mins
Total Prep + Cook Time:
1 Hr 30 Mins
Level:
Medium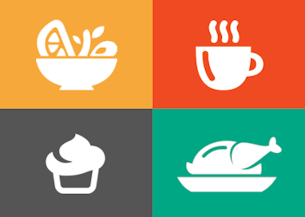 Makes: 3 dozen
Description: Tasty cake balls can be made in so many different flavors. For the 2011 Holidays I made a few different types: German Chocolate cake with Coconut Pecan frosting, Lemon cake with Milk Chocolate frosting, Lemon Cake with Vanilla frosting, White Cake with Milk Chocolate frosting. Then dipped each in either Milk Chocolate coating or Vanilla coating. Yum!
Ingredients:
1 package cake mix
1 container prepared frosting
1 confectioners coating or almond bark

Instructions: - Prepare the cake mix according to package directions. When cake is done baking, crumble while warm into a large bowl, and stir in the frosting until well blended. (I take the edges off as they don't crumble as well and usually use only 1/2 a container of icing.) Freeze the mixture for a minimum of 30 minutes.
- Use a melon baller or small scoop to form balls of the cake/frosting mixture. Place the balls on wax paper and freeze for a minimum of 30 minutes.
- Melt coating or almond bark in a glass bowl in the microwave.
- Dip the balls in chocolate using a spoon to scoop them out. Place on waxed paper and then into fridge to set.
-If you would like to further decorate them with sprinkles - do this before the coating sets!
Other recipes in desserts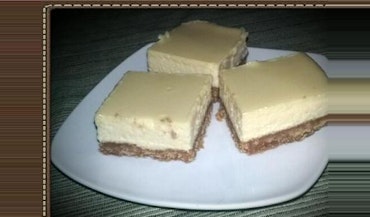 By
newmommireview
Dec 12, 2017
This was actually my first time making them and they were a big hit with me and a couple of my friends! They are really simple to make!
Read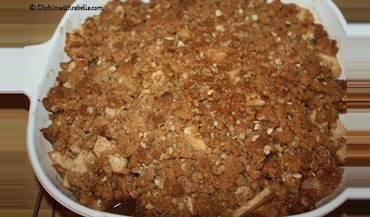 By
BobbieSeacrist
Nov 06, 2012
This crisp has a crunchy, crumbly topping with a warm and soft center. Topped with ice cream, it is sure to be a hit.
Read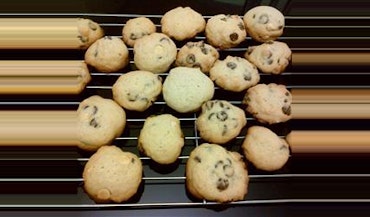 By
Leilani93
May 01, 2013
Soft and delicious chocolate chip cookies. no brown sugar required.
Read