CHRISTMAS MORNING CASEROLRE
submitted by deb1999 {1 Recipe}
Prep Time:
45 Mins
Cook Time:
1 Hr 15 Mins
Total Prep + Cook Time:
2 Hrs
Level:
Easy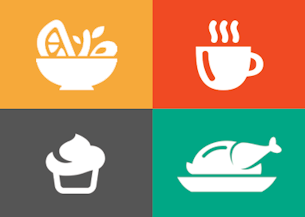 Makes: 10 servings
Description: CHRISTMAS MORNING CASSEROLE
Ingredients:
1# KRAFT SHREDDED CHEESE
1 PACKAGE HILLSHIRE FARMS SMOKY LINKS OR JOHNSONVILLE FRESH BREAKFAST SAUSAGE
1# SHREDDED KRAFT CHEEDER CHEESE
6 GREEN ONIONS CLEANED & CHOPPED
1 CAN PET BRAND MILK
11 LARGE EGGS BEATEN

Instructions: take 1# pound shredded frozen Ore Ida hash browns
1 package Hillshire farms little sausages
1/2# shredded Kraft cheddar cheese
6 chopped green onions
1 can Pet milk
11 eggs
spray casserole with PAM, ADD hash browns,half the cheese,chopped Smoky links,1/4 of left over more cheese.Then whip up eggs, when whipped stir in one can Pet milk with eggs and pour mixture over everything in casserole. Sprinkle left over cheese,sprinkle salt and cover with foil.
bake at 350 for one hour,insert butter knife in center if comes out clean eat otherwise cook 15 mins. I get 12 orders from people for these every Christmas (I make in disposable tin pans) everyone seems to love them. Will feed 10 people depending on how big the eaters are.
via my invention
Other recipes in breakfast & brunch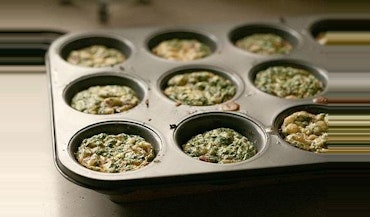 By
KLOCKE
Dec 27, 2011
These delicious treats can be eaten as finger-food. I've served them at many brunches and as appetizers for other occasions. They also freeze well.
Read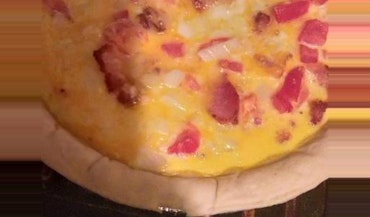 By
mizzsonya22
Nov 12, 2018
Quiche made my way.
Read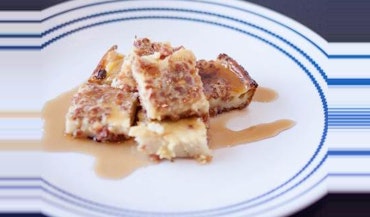 By
lacerab
Dec 12, 2017
A delicious and savory breakfast passed down from a family recipe.
Read