CHICKEN PARMESAN BAKED ZITI
submitted by DoctorPepper {1 Recipe}
Prep Time:
15 Mins
Cook Time:
30 Mins
Total Prep + Cook Time:
45 Mins
Level:
Easy
Makes: 8 servings
Description: A great baked ziti dish I got from pinterest.
Ingredients:
1/4 cup packed fresh basil leaves, roughly chopped
1/3 cup freshly-grated Parmesan cheese
1 1/2 cups shredded mozzarella cheese (I used 2% low fat)
1 (25 ounce) jar DeLallo Pomodoro Fresco Tomato-Basil Sauce (pasta sauce)
2 cups shredded, cooked chicken (about 2 small chicken breasts)
12 ounces DeLallo penne ziti (or any pasta shape)

Instructions: DIRECTIONS:

1. Preheat oven to 375 degrees F.
2.Cook the pasta al dente in a large stockpot of well-salted boiling according to package instructions. Drain. Return pasta to the stockpot and add chicken and tomato sauce. Gently toss to combine until the pasta is evenly coated.
3.Pour half of the pasta into a greased 11x7-inch or 9x13-inch baking dish. Sprinkle evenly with 1 cup of mozzarella cheese, half of the Parmesan cheese and half of the basil. Layer the remaining half of the pasta evenly on top. Sprinkle evenly with the remaining 1/2 cup of mozzarella cheese.
4.Bake for 20-25 minutes until the cheese is melted and just barely starts to turn golden. Remove and sprinkle immediately with the remaining Parmesan cheese and fresh basil. Serve warm.
via Gimme Some Oven
Other recipes in main dishes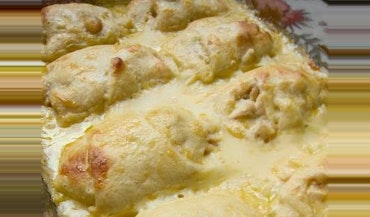 By
Haley2326
Oct 08, 2020
The best way to have chicken and crescent rolls together! One of the favorite dishes in our house :)
Read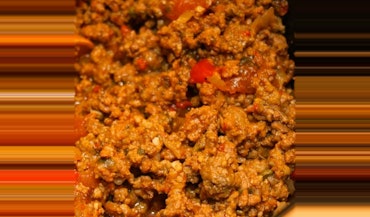 By
TJ4President
Jul 22, 2014
Cuban beef and rice with a sweet, savory taste. Can make for about $7 to feed a family of four!
Read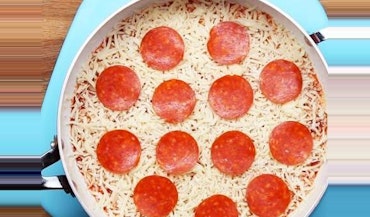 By
Sejlakay
Jun 17, 2019
Yummy easy to make fast pizza
Read