Bye Bye, Buzz the Bee: Why Your Box of Honey Nut Cheerios May Look a Little Different

By
SheSpeaksTeam
Mar 29, 2017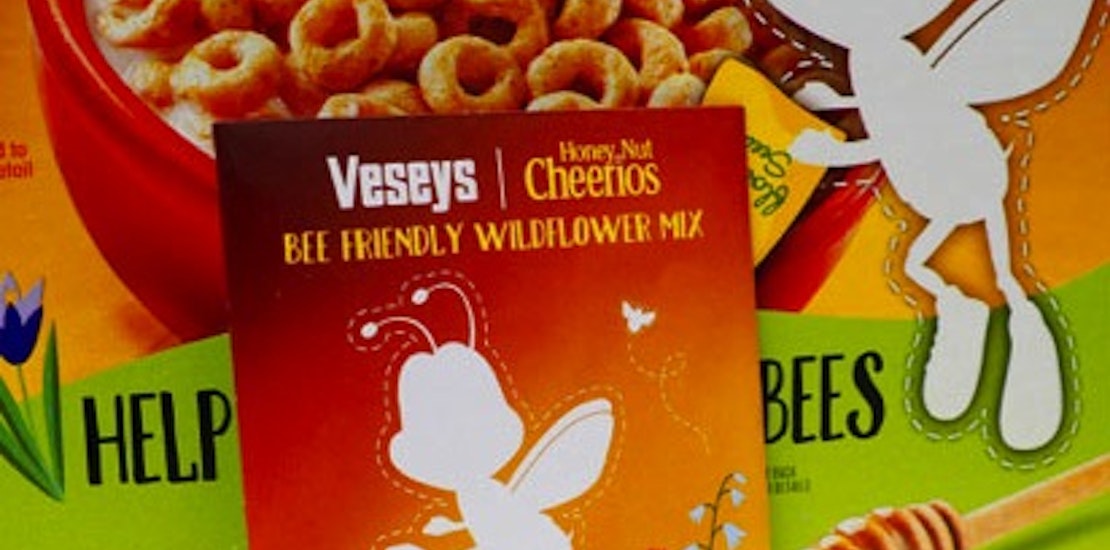 Next time you pull a box of Honey Nut Cheerios off the shelf, you may be surprised at what you don't see. The iconic Buzz the Bee brand mascot has vanished from boxes of Cheerios in an attempt to raise awareness about the growing honey bee problem we're currently facing.
CNN reports about Cheerios' attempt to raise awareness about the plight of honey bees and a campaign to encourage cereal and bee lovers to bring back our honey bees. Everyone loves honey, but it's not just the sticky sweetener that bees provide. Did you know that bees actually pollinate 35% of the world's food supply? This includes tomatoes, blueberries, melons and cranberries.
Bee colonies are depleting around the globe from things like pesticides, parasites and loss of habitat. For the first time ever this year, the U.S. Fish and Wildlife has declared a species of bee endangered.
And now Cheerios wants to spread the word about our massive bee problem by removing their mascot from boxes everywhere. It is explained on their website, "Buzz is missing because there's something serious going on with the world's bees. Bee populations everywhere have been declining at an alarming rate, and that includes honeybees like Buzz."
They have also launched a campaign called #BringBacktheBees where they have vowed to give away 100 million free wildflower seeds. Amazingly, since the launch of their campaign they have already given away all their seeds and then some. Currently, Cheerios is out of free seeds and has given away 1.5 billion wildflower seeds to date. They even have a cool map showing where their wild flowers are being planted across the country.
More blooming wildflowers will hopefully mean more habitat and food for the bees. Cheerios is also dedicating 3,300 acres of their oat farms to providing fields of nectar and pollen rich flowers in order to attract and feed more bees by the year 2020.
What do you think of Cheerios' efforts to raise awareness about the plight of the bees?
Do you think their flower giveaway campaign will help the cause?