Burger King's Latest Sandwich is A French Fry Lovers Dream

By
SheSpeaksTeam
Mar 06, 2020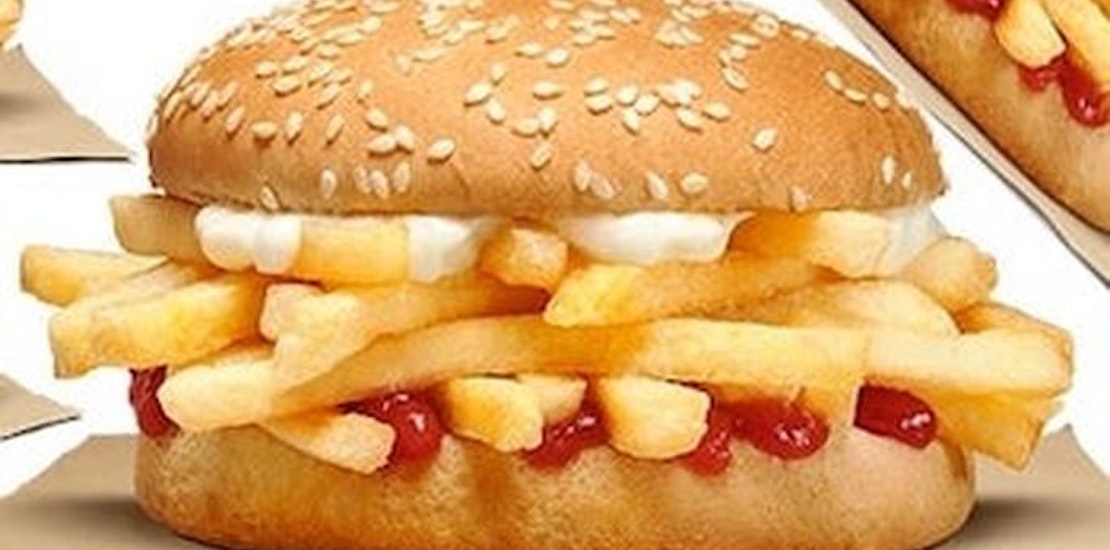 Burger King Corporation
After bearing witness to limited edition fast food recipes like KFC's Chicken Cheetos sandwich and Burger Kings spooky Halloween themed Ghost Burger - it may not be so surprising to hear what Burger King has cooked up now. A meal that can only be described as the perfect post-party middle of the night treat, the fast-food restaurant presents a french fry sandwich.

CNN reports about the new menu item that your 5 year old only dreams about and is currently debuting in New Zealand. The sandwich that is simply a load of french fries dressed with mayo and ketchup and sandwiched between two buns is being called the Chip Buddy. The Chip Buddy is being touted as yet another meatless menu option to go with the Impossible Whopper that has seen a lot of success.

Though the sandwich may sound a little odd to folks in the US, the french fry sandwich has been a mainstay in many fish and chips restaurants in the UK and Ireland. The sandwich is often served with cheese, ketchup, mayo, malt vinegar and even hot sauce. It is unclear if Burger King's $2 Chip Buddy will make its way state side, but french fry lovers can only hope.

What do you think of Burger King's Chip Buddy sandwich?

Would you like to see this as a menu option in the US?