Burger King Offers a New Ghostly Menu Item For Halloween

By
SheSpeaksTeam
Oct 25, 2019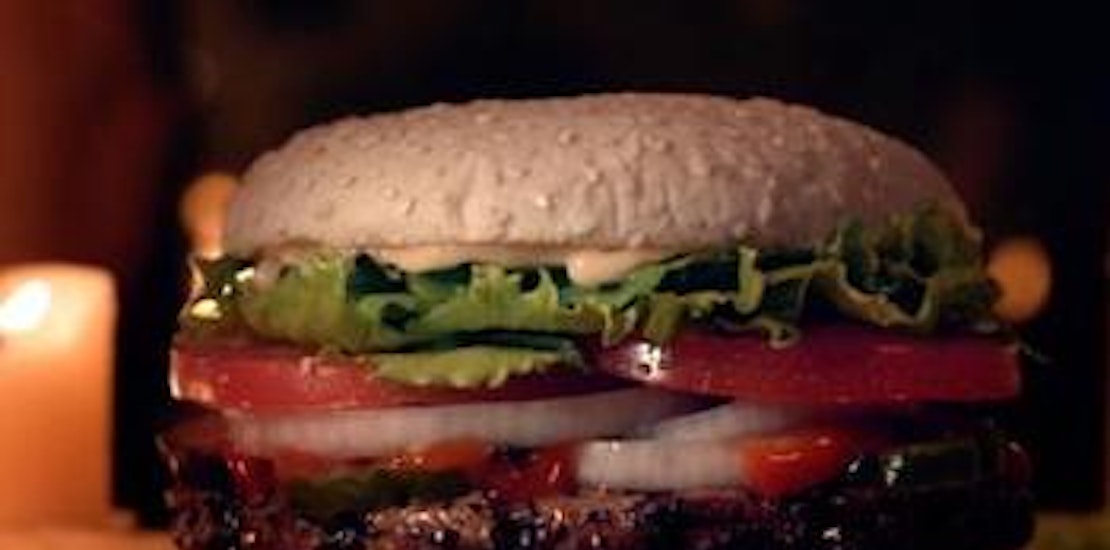 Burger King Corporation
In an effort to keep things spooky this Halloween, the fast food giant Burger King is introducing the Ghost Whopper. The limited time sandwich might make some take a double-take since the bun will be a ghostly white color and will ooze with white cheddar cheese.
CNN Business reports about Burger King's new Halloween menu offering and the spirited reviews the sandwich has already received. Burger King has gone all out in honor of Halloween, even hiring a psychic medium, Riz Mirza, to conduct a "spirit taste test" advetisement.
BK has employed Mirza to attract spirits in order to take a taste of the new Ghost Whopper in order to review it. So far, most of the spirits agree that the new burger really hits the spot. Mirza reports that after tasting the new menu item, one spirit said "It's beyond belief to experience this taste." But not all of the ghosts summoned by Mirza agree that the sandwich is heavenly. One is said to exclaim, "It's filth!" While others as Mirza explains, "just didn't know what they were holding in their hands because they've never seen a hamburger in their lifetime."
So, even if you're not willing to take burger reviews from a ghost this Halloween - you may have a chance to see for yourself how delicious this new Whopper really is. If you are in one of the following cities, count yourself lucky enough to give the burger a try when they roll out on October 24th:
Detroit, MI
Memphis, TN
Philadephia, PA
Phoenix, AZ
San Antonio, TX
San Diego, CA
San Francisco, CA
Savannah, GA
Summerville, SC
New Orleans, LA
What do you think of the new Ghost Whopper being offered for Halloween at Burger King?
Would you want to give this burger a try?