Buffalo Cauliflower Bites
submitted by CupcakesAndCrossbones {9 Recipes}
Prep Time:
10 Mins
Cook Time:
25 Mins
Total Prep + Cook Time:
35 Mins
Level:
Easy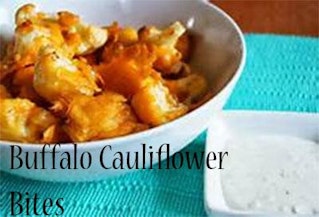 Makes: 20 1
Description: A healthy twist on hot wings!
Ingredients:
1 head of cauliflower chopped into bites
1/2 cup brown rice flour
1/2 cup water
1 pinch Kosher salt
1 pinch garlic powder
1 tsp melted butter substitute
1/2 cup Franks Red Hot sauce

Instructions: -Preheat oven to 450F
-In a small bowl combine flour, water, garlic, and salt. Whisk thoroughly
-Dip cauliflower bites into the batter and coat evenly.
-Place pieces on a greased baking sheet
-Bake for about 10 minutes/until batter hardens and then flip the pieces with a spatula and bake for another 5 minutes.
-Whisk together hot sauce and melted butter in a small bowl
-When cauliflower is finished, use a pastry brush and brush each piece with the mixture
-Bake for an additional 8-10 minutes or until the bites are crispy
-Remove from oven and let the bites sit out for at least 20 minutes before serving.
-ENJOY!
Other recipes in appetizers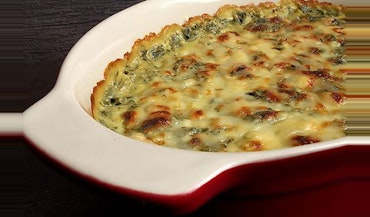 By
sweettart501
Feb 07, 2012
This dip is awesome especially for tailgating and superbowl! So creamy and good it is a BIG hit in my house
Read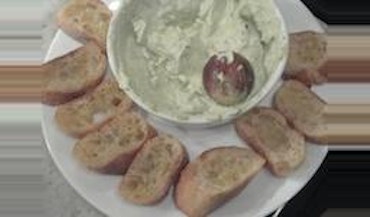 By
emimorgan
Oct 12, 2011
Quick and easy to make - and so delicious. You won't believe you can make this appetizer with so few ingredients. Great to bring to a party or for entert…
Read

By
rkosully
May 30, 2019
Fantastic recipe from Katie Lee (Food Network star)!
Read