Bringing Up Babies In Bars

By
drodriguez
Mar 13, 2010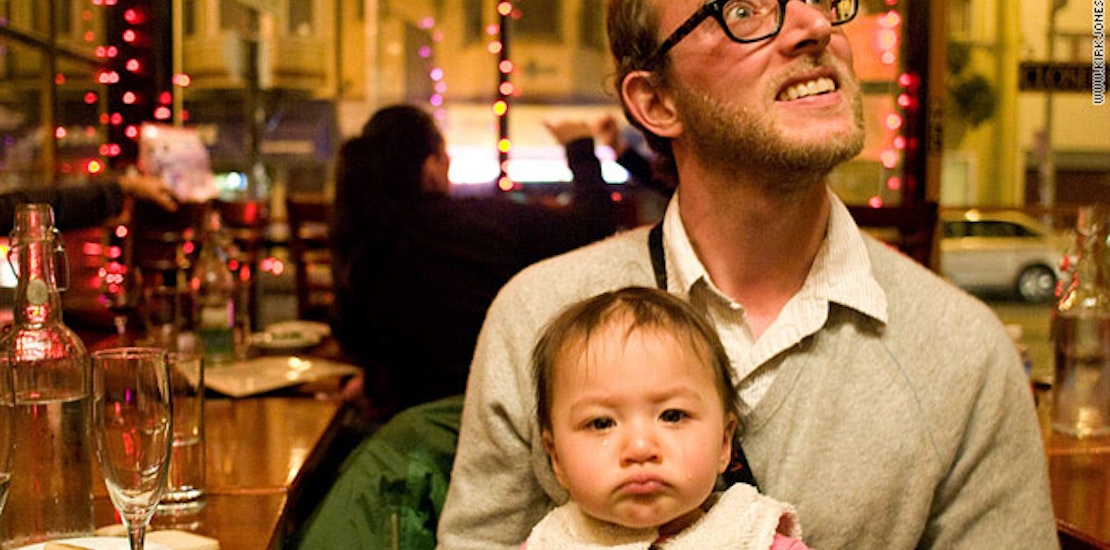 A growing trend gaining popularity among parents in metropolitan areas like New York and San Francisco is bringing babies into bars. Walking into a bar in the middle of the day in a family-heavy neighborhood like Park Slope Brooklyn, you are very likely to see a handful of babies and toddlers teetering around while their parents talk over beer and wine. For a lot of parents, they think of this as a great way to socialize with other adults and get out of their small apartments for a while, but for others (especially the young and single) seeing babies at bars can be annoying.

A recent article from CNN talks about this growing trend of parents taking their babies into bars as well as those who want babies to be banned from their favorite drinking holes. One opponent of babies in bars is 26-year-old Brooklynite, Julieanne Smolinski . She tells CNN why she is against sharing a bar with babies, "I will get up on the subway for kids. I will be tolerant of them kicking the back of my seat while seeing a G-rated movie. But let me have my bars."

Parents defending the practice of bringing their little ones into the local pub blame the high cost of babysitters in cities and small living quarters for their need to get out with their child every once in a while. Most will contest that as long as they are responsible about it and keep their kids well behaved then there is nothing wrong with having them in the more family friendly bars.

Matt Gross, freelance editor for the blog Dadwagon and stay-at-home father, says that there is nothing wrong with taking his 14-month-old into his local bars every now and again. Gross says, "As a stay-at-home dad, it can be kind of isolating. Bars, as much as they are places to drink, they are places to socialize and meet people. I long for adult contact...I don't want to be excluded from the adult world." Thoug some bars welcome parents and babies for a quick drink, others have taken the hint from their regulars who don't want to see babies in their bars and banned strollers from the premises while others have instituted a "no kids after 5pm rule."


What do you think of the growing trend of city-dwellers bringing their babies into bars?

Do you think babies should be banned from bars or should parents be allowed to socialize with their babies in tow?