Breast Milk Baby: Natural or Not Just Yet?

By
drodriguez
Apr 05, 2011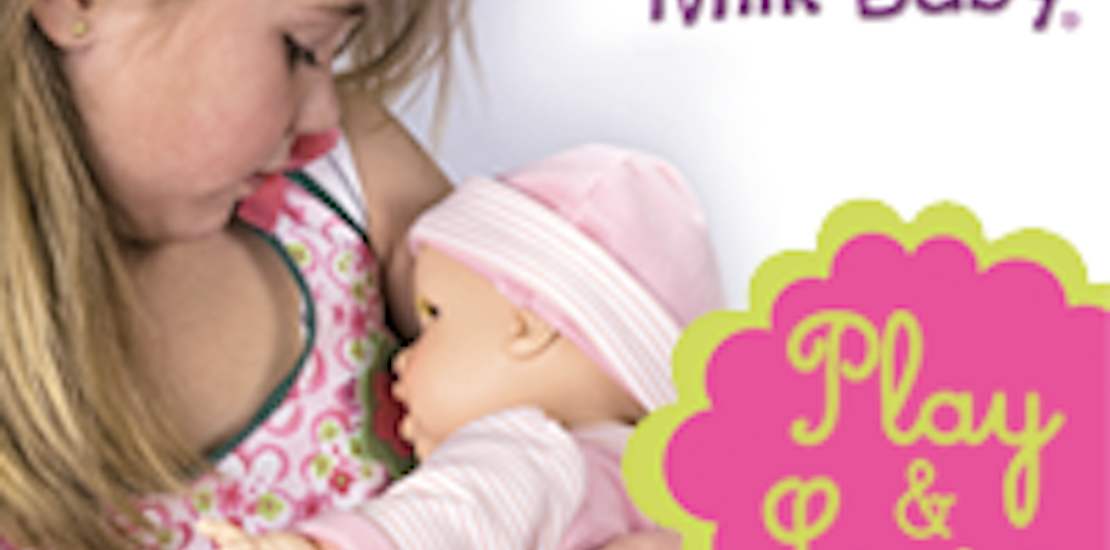 Our kids diaper them, cuddle them, walk them around in mini-strollers; but how much more should a baby doll teach our children about parenthood? This is the question a lot of parents are asking since the Breast Milk Baby doll from Berjuan Toys hit the market in Spain. Children are able to pretend they are breast-feeding the doll by holding the doll to their chest while wearing a vest equipped with sensors that trigger the toy to make suckling noises and motions.

Some parents have expressed outrage that this toy is on the market and will be available in U.S. stores in just a few weeks for the retail price of $99. They feel a toy that teaches a child how to breast feed is inappropriate and forces kids to grow up too fast. Mother of two, Becky Orsinger, was recently quoted in a CBS news report stating why she believes this is not a toy she feels would be appropriate for her daughter to play with. Orsinger says, "I don't think it's a skill I need to teach her specifically at this point wih a doll. While she's four years old? While she's four years old."
Both the toy company and other proponents of the Breast Milk Baby doll think the doll is a great educational tool that allows kids to mimic a very natural mother-baby experience. Mother and member of the well-known breast feeding advocacy group La Leche, Laura Korot, tells CBS that she could have used this doll when she had her second daughter and felt that her first child was feeling left out. Korot explains, "If she could have had a doll similar to that, it could have helped her feel a little more involved in the feeding process."

So what do you think of the Breast Milk Baby doll?

Would you consider buying something like this for your child?