Breast Cancer Campaign Releases Hilarious Bra Cam Video

By
SheSpeaksTeam
Oct 01, 2014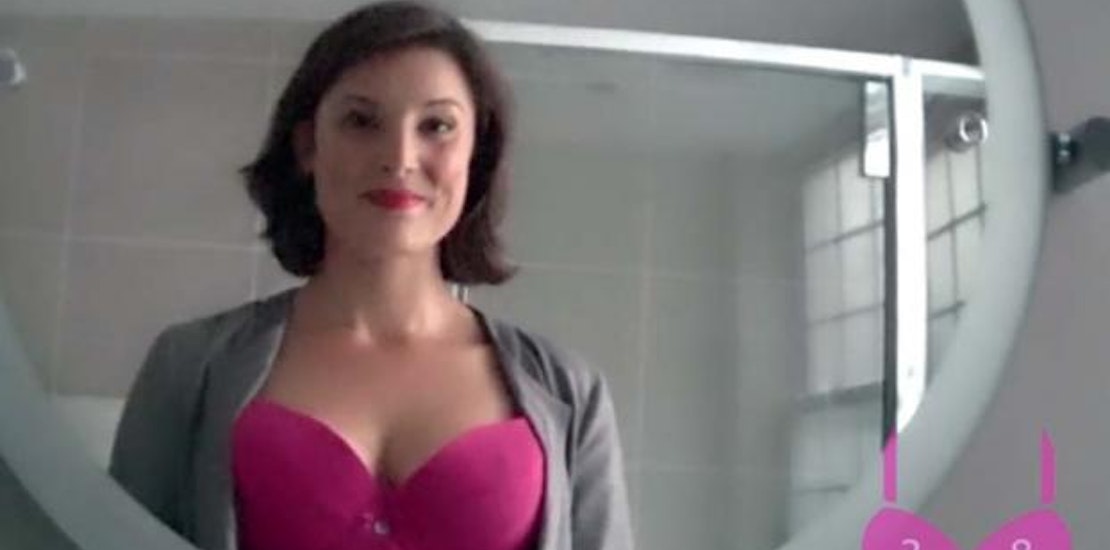 It's October which means many companies are rolling out their campaigns in support of Breast Cancer Awareness Month. Whether selling pink merchandise or hosting charitable walks, there are many ways for companies to contribute to breast cancer awareness in October.
Nestle FITNESS launched a pretty unique campaign called #CheckYourSelfie which encourages women to perform self-exams. The campaign released a humorous video that shows a woman wearing a bra fitted with a hidden camera. The woman goes about her daily routine buying coffee, riding the train, eating lunch and attending a business meeting. Throughout the short video you can see many people on the street ogling the woman's chest.
Various men, women, children and even dogs can't help but take a gander (which isn't actually surprising since she is wearing a shocking pink bra poking out of her shirt) while a little bra score icon keeps a tally on the bottom of the screen. Nestle FITNESS says the video was made to send the message to women to check their breasts regularly since we all know that early detection is key when it comes to breast cancer.
What do you think of Nestle FITNESS' campaign and video supporting breat cancer awareness?
Will you be taking part in any fundraiser or event in support of breast cancer awareness this month?