Breaking Bondaries: CoverGirl Announces Their First Ever CoverBoy

By
SheSpeaksTeam
Oct 14, 2016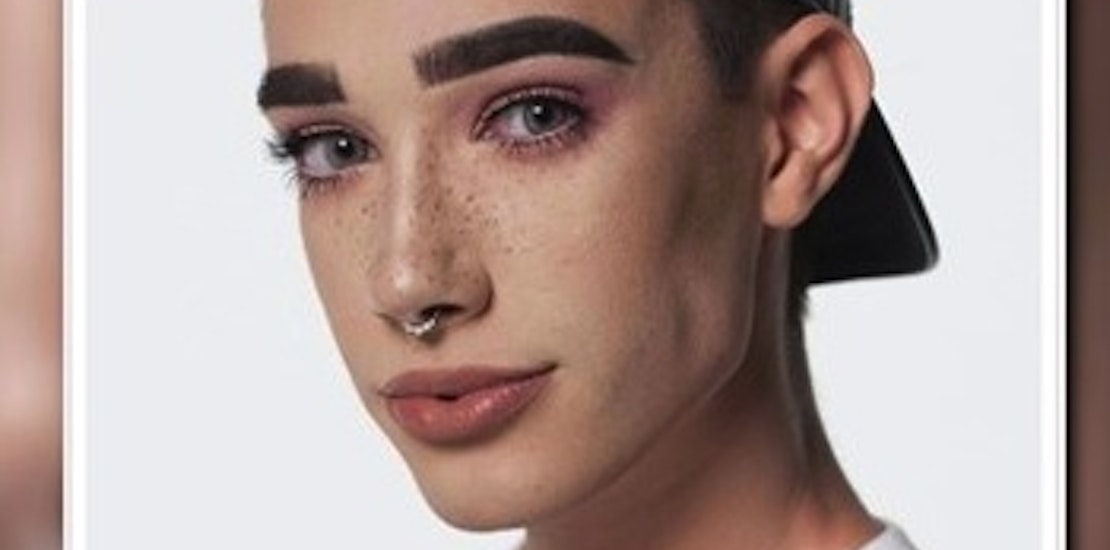 CoverGirl recently announced a historical campaign that is sure to tear down boundaries across the fashion and makeup world. The makeup giant has hired their very first CoverBoy, teen makeup artist James Charles. Before being hired as the first ever male brand ambassador for the company, Charles made a name for himself showcasing various impressive looks he created with both makeup and skill.
Today reports about Charles' historic rise to become a CoverBoy and his reaction over the news when the company hired him. CoverGirl recently announced his new position at the company by posting an Instagram photo of Charles in natural makeup with contoured brows and long lashes with the message, "Meet @JCharlesBeauty: makeup artist, boundary breaker, and the newest COVERGIRL!."
Charles also made an announcement of his own to his many loyal followers on Instagram stating, "I am so beyond excited and overwhelmed and happy and astonished and of course, SHOOK, to announce that I am the newest face of CoverGirl. First ever male ambassador for the brand and I am so honored and excited to be working with such an iconic brand. I started my Instagram one year ago to inspire others and as an artistic outlet to challenge myself creatively. I truly hope that this shows that anyone and everyone can wear makeup and can do anything if you work hard."
Browsing through photos of some of the artistic and beyond impressive looks that Charles has achieved on Instagram, it seems he was destined to represent a makeup brand like CoverGirl. The company explains their excitement and reasoning for hiring Charles to be the first CoverBoy. In a statement the company writes, "All CoverGirls are role models and boundary-breakers, fearlessly expressing themselves, standing up for what they believe, and redefining what it means to be beautiful. James Charles is no exception. One year ago, he boldly chose to launch his Instagram to the world, using transformative, dynamic makeup looks to showcase the many facets of his personality, serving as an inspiration to anyone who might have been afraid to do the same." CoverGirl adds, "We support anyone and everyone who wants to express themselves with makeup. CoverGirl believes in beauty for all, and we're proud to welcome James Charles to the family."
What do you think of the new face of CoverGirl?
Do you think more makeup brands should consider hiring men?