Breakfast Bowl
submitted by KourtneyBriann {1 Recipe}
Prep Time:
10 Mins
Cook Time:
20 Mins
Total Prep + Cook Time:
30 Mins
Level:
Easy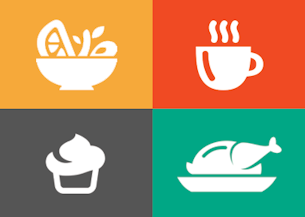 Makes: 1 Bowl
Description: This is my favorite breakfast ever! It's so filling and delicious and you can basically make it any way you like to fill an omelette.
Ingredients:
1 Bread Bowl/Large roll
1 Egg
3 Pieces of cooked bacon
1/2 cup Fresh spinach
1/4 cup shredded cheese
1 tbs Melted butter
1 Aluminum foil
1/4 cup Diced tomato

Instructions: Preheat oven to 350 degrees.
Take out the center of your piece of bread/roll to create your bowl.
Drizzle the melted butter all over the inside of the bowl.
Put in half of your cheese then start adding your fillings!
I like to use lots of spinach and bacon, sometimes tomato. But I also like to witch it up and try different ingredients, basically anything you would like in an omelet you would love it i this breakfast bowl.
After you add your eat/veggies, crack an egg on top! (add salt/pepper if desired).
Wrap the bowl in aluminum foil without covering up the egg.
Bake at 350 for 20 minutes!
Other recipes in breakfast & brunch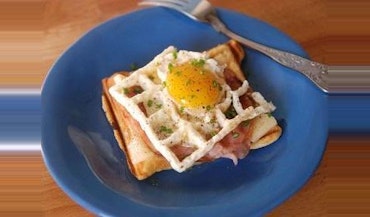 By
daisykuchins
Apr 10, 2012
This breakfast or brunch idea is so lovely for Easter! And, while it may take you a few times to get the egg in the waffle iron down, once you do, your f…
Read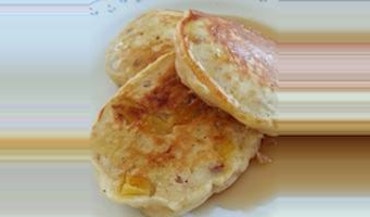 By
EatDrinkClev
Jul 31, 2014
Flavorful pancakes full of pineapple, coconut and pecans. Top with real maple syrup for a breakfast treat or ice cream for a delicious dessert.
Read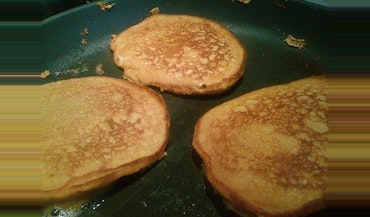 By
IdahoLiz
Dec 28, 2011
With just the right hint of pumpkin, these pancakes are a perfect early morning fill me up with a GREAT cup of joe!
Read