Billionaire Commencement Speaker Gives Surprise Gift to Pay off All Student Loan Debt

By
SheSpeaksTeam
May 24, 2019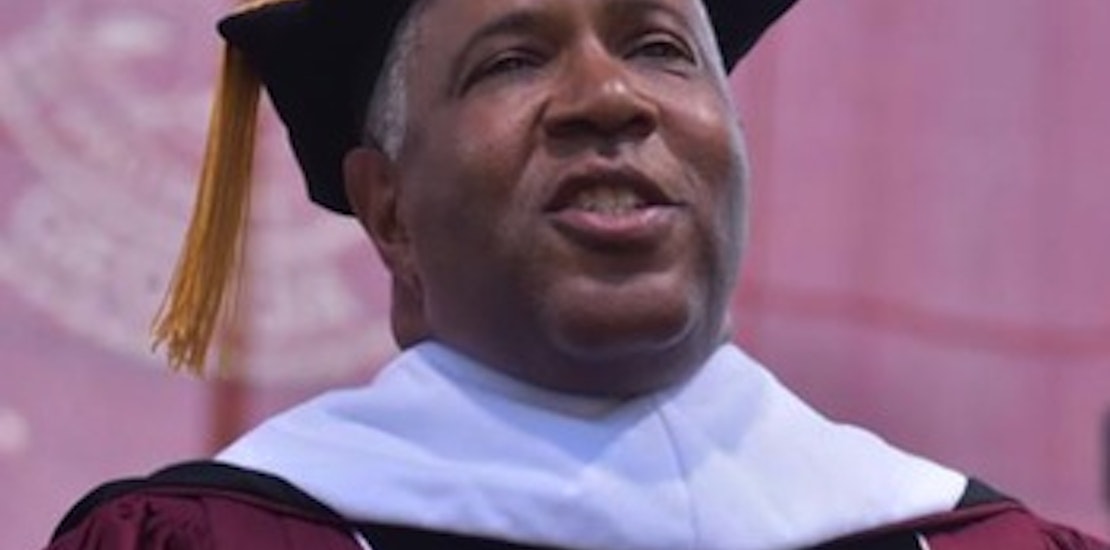 James Hill/Morehouse College
Graduating from college comes with a mix of many emotions, including relief, pride, elation and the stress of finding a decent job right away in order to start chipping away at any student loan debt you may have racked up during your education. But for students at Morehouse, an all-male historically black college, paying off student loans is just one thing they won't have on their plate as they start out on their career path.
Today reports about how the Morehouse commencement speech given by billionaire investor Robert Smith this year was more than just an inspirational talk. Smith took to the podium and vowed to pay off any student loan debt accrued by the class of 2019's 400 students. Smith told the crowd,"You have the power within to be great, be you, be unstoppable, be undeniable, and accomplish the things that people thought you never would."
Smith, a known philanthropist, then slipped in he and his family's intention to pay off all of their student loan debt. Smith said, "This is my class, 2019. My family is making a grant to eliminate their student loans." It was at this moment the crowd sat in a moment of disbelief ingesting what Smith had just said before erupting in joyous laughter, cheering and tears.
Smith, who was at the colllege to not only give the speech but also accept an honorary doctorate from the college, came with no intentions to make this sort of donation. But on the day before graduation, he spoke to some of the students and decided paying off their debt would unburden them of a lot of stress and allow them to do great things that much sooner. He said, "I want to inspire future men of Morehouse and I see this as a charge for me to make sure I truly give back."
Are you still paying off student loan debt?
What do you think of Robert Smith's good deed to pay off this class of 2019's student loan debt?