By
drodriguez
Aug 28, 2011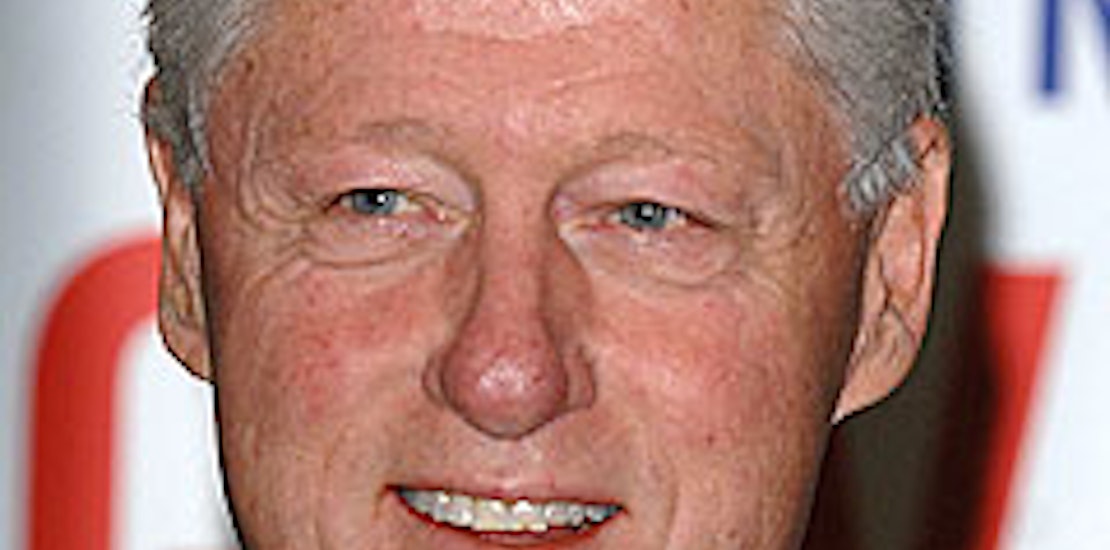 The man known for his love of fast food burgers, milkshakes, and all things greasy has pulled a 180 and declared himself meat and dairy free. Former President Bill Clinton, who recently turned 65, spoke with CNN's Dr. Sanjay Gupta revealing that he is now following a strict vegan diet and has managed to lose 20 pounds.
It makes sense that the former president is getting serious about his diet after having a quadruple bypass in 2004 and two heart stents put in last year. Some may even wonder what took him so long.
Just two years ago Clinton was spotted in a Washington D.C. burger joint where the press took many photos of him as he ordered a double burger, fries, onion rings, and an apple pie milkshake. He took a lot of flack from the media for this high calorie snack he ingested mere hours before an obesity prevention conference sponsored by the Center for Disease Control where he was one of the featured speakers.
Despite this moment of weakness, Clinton had been trying to eat healthier since he took office in 1993. Dr. Dean Ornish worked with first lady Hillary Clinton to lighten up the White House menu options. Dr. Ornish says, "The president did like unhealthy foods, and we were able to put soy burgers in White House, for example, and get foods that were delicious and nutritious."
Clinton recently realized that the changes he made to his diet over the years were just not enough. He explains, "I essentially concluded that I had played Russian roulette, because even though I had changed my diet some and cut down on the caloric total of my ingestion and cut back on much of the cholesterol in the food I was eating, I still -- without any scientific basis to support what I did -- was taking in a lot of extra cholesterol without knowing if my body would produce enough of the enzyme to support it, and clearly it didn't or I wouldn't have had that blockage. So that's when I made a decision to really change."
Do you think former President Bill Clinton will be able to stick to his new vegan diet?
Tell us the types of changes you've made to your diet to support your health!