Be Ready: What's BIG in 2018. Win Gift Cards to Sample the Latest Trends

by
SheSpeaksTeam
is this the date @ED : BlogVO [categoryId=70165, blogId=145296, blogTitle=Be Ready: What's BIG in 2018. Win Gift Cards to Sample the Latest Trends, publishingDate=January 10, 2018 12:00 AM, maxResponses=null, noOfComments=null, fileId=30670, blogClosingDate=null, blogCommentClosed=null, blogCategoryId=70165, queryId=0, blogCategoryIdIndex=0, sharedCategoriesList=null, blogStatusId=34, commentsClosedFlag=false, categoryIdForLog=0, blogModuleCategoryId=0, blogFileVo=null, latestCommentsList=null, verticalCatSeoURL=null, currentDate=12/07/2023, blogLink=null, authorName=SheSpeaksTeam, authorLognId=SheSpeaksTeam, authorAcctId=67580, vosTypeid=3, searchTestId=0, searchStatusId=0, searchAuthorType=0, authorBlogNumber=0, surveyData1=null, surveyData1Desc=null, surveyData2=null, surveyData2Desc=null, pullQuoteMemberId=null, filePath=null, fileName=null, vosType=0, subhead=null, offerSubhead=null, description=null, creationTime=null, authorFname=SheSpeaks, verticalCategoryId=null, sectionId=0, imageFileVO=FilesVO [fileId=30670, filePath=null, fileName=null, fileLength=0, fileWidth=0, createdBy=0, createByUser=null, creationTime=null, lastModifiedBy=0, lastModifiedByUser=null, lastModifiedTime=null, mimeType=null, fileRef=null, fileSize=0, extension=null, title=null, body=null, completeFilePath=/pages/img/redesign/blogs/lavender bread blog post_01092018123649.jpg, height=350, width=350, maxHeight=480, maxWidth=360, displayWidth=350, displayHeight=350, fileStatusId=0, searchKeyword=null, searchFlag=false, queryId=0, isExists=true], seoURL=Be-Ready-What-is-BIG-in-2018-Win-Gift-Cards-to-Sample-the-Latest-Trends, seoTitle=null, pullQuotesList=null, pullQuote=null, pullQuoteId=0, searchFlag=false, authorByLine=null, authorDesc=null, authorLink=null, authorFileVO=FilesVO [fileId=42371, filePath=null, fileName=null, fileLength=0, fileWidth=0, createdBy=0, createByUser=null, creationTime=null, lastModifiedBy=0, lastModifiedByUser=null, lastModifiedTime=null, mimeType=null, fileRef=null, fileSize=0, extension=null, title=null, body=null, completeFilePath=/pages/img/membersnaps/SheSpeaks_Logo_Symbol_Only_10182021080530.jpg, height=1777, width=1777, maxHeight=50, maxWidth=50, displayWidth=50, displayHeight=50, fileStatusId=0, searchKeyword=null, searchFlag=false, queryId=0, isExists=true], authorFileId=42371, authorType=0, storyImgFileVO=null, storyImgFileId=0, videoHtml=, authorImageFileId=0, authorImageFileVO=null, previousCategoryId=null, previousBlogStatusId=0, fromBlogDetails=0, blogCategoryName=Living, blogCategoryUrl=null, blogCategoryDesc=null, defaultImage=false, tags=null, optionIds=null, tagOptionId=null, tagId=null, tag=null, tagID=0, tagDetails=null, tagIds=null, testId=0, extBlogURL=null, extBlogStatus=0, bloggerSince=null, extBlogLimit=0, authorTestsList=[], blogURL=, blogName=, bloggerProfileId=0, sliderBlog=false, eventonHome=false, vosonHome=false, partyAndGiveawayDate=01/28/2018, imageCredit=null, pullQuoteMemId=null, offerSubHead=null, subHead=null, displayOrder=0,includeInGoogleSearch=false]
Jan 10, 2018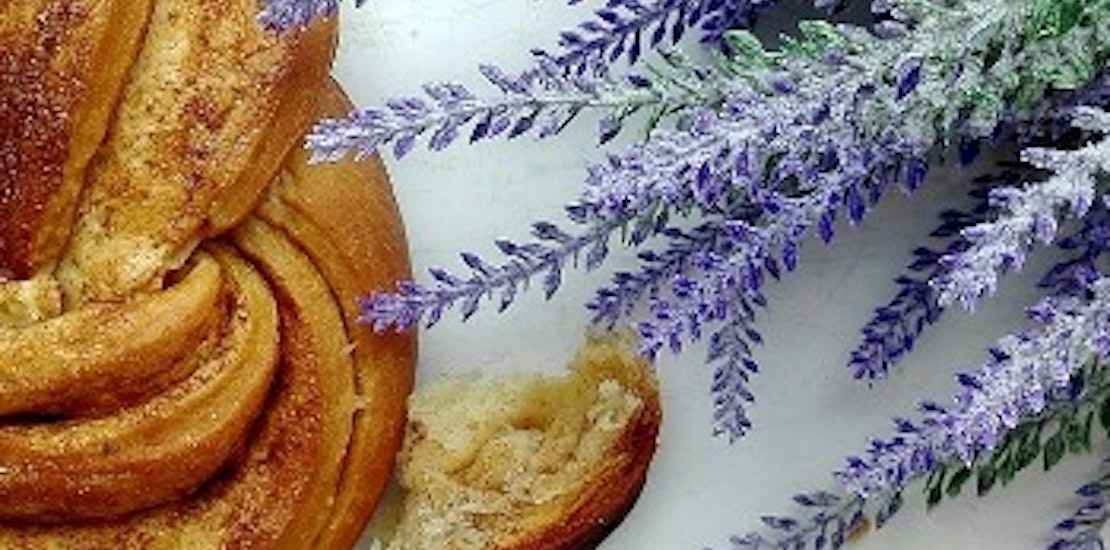 It's time to say good-bye to unicorn toast and cold-shoulder shirts. Welcome to 2018!
For every trend that's ending, there's a new one beginning. Here's your guide to what's hot this year.
Plus, one winner will receive two $50 gift cards - to Sephora and WholeFoods - to sample the latest trends!
Fashion: Ultra Violet
Thanks to the announcement of Ultra Violet as Pantone's Color of the Year, purples will be every where in 2018. According to Leatrice Eiseman, the executive director of the Pantone Color Institute, the bright purple shade "communicates originality, ingenuity and visionary thinking." The color is bold, so it can be worn as just a pop of color in an otherwise muted outfit. Or follow the trend more subtly by embracing violet but in a more lavender hue.
Food: Floral Flavors
Last year, we recommended that you put fruit in your water to flavor it. This year, try flowers like lavender, hibisicus, violet or elderflower. According to Whole Foods Market's global buyers and experts, floral flavors will be in everything from lattes to snacks. These flowers will make food look - and smell - beautiful. We can't wait to try the GoodPop Hibiscus Mint Frozen Pops and the Whole Foods Market Dark Chocolate Violet Marshmallows!
Technology: Augmented Reality
We've all used Augmented Reality in Snapchat or Pokémon Go. But experts say this technology will expand greatly and spread across multiple industries. For example, with augmented reality decorating apps you can decorate an existing room - just "add" furniture to see what looks good. On vacation, visit museums where battles can be reenacted right in front of you. And for an instant conversation starter, bring a bottle of 19 Crimes wine to your next party - and watch the labels come to life.
Beauty: Healing Crystals
In 2018, skin care will also be self care as healing crystals will find their way into beauty products. According to PureWow, expect to see amethyst, rose quartz, citrine and jade in skin creams and oils. These products are not just an expensive gimmick. The high-quality and therapueutic scents will make you feel good as you look good. To check out this trend without breaking the bank, try the KORA Organics Rose Quartz Luminizer from Sephora.
Social Media: Plandids
Have you seen pictures of friends laughing over lunch, or celebrities staring at the ocean in wonder? While these shots may look spontaneous, in reality, they are more likely to be a "plandid," aka a "planned candid." These images are taking over social media, as people improve upon the selfie to have natural shots where they still look amazing. Look for plandids in your Instagram feed right now!
Parenting: #HASHTAGBABY
When a new baby comes into the world, there are so many things to worry about. Now you can add something new to the list - will their name be available on Twitter? Yes, it will become even more popular to check email and social media platforms before baby names are finalized. According to The New York Times, #HASHTAGBABY means unusual names will become ever more popular since they won't already have been taken on Facebook or Instagram.
What 2018 trend are you excited about? It could be on this list or your own. Tell us for the chance to win two $50 gift cards - one to Sephora and one to Whole Foods!
There are three ways to enter:
Comment below and tell us about a 2018 trend you love.

Tweet about the giveaway: Click HERE to Tweet: "Entering to win @Sephora & @WholeFoods gift cards to celebrate 2018 #SheSpeaksTrends, thx to @SheSpeaksUp. bit.ly/2CIjbq9"

Post on Instagram a pic showing your 2018 trend (worth 5 entries). Tag #SheSpeaksTrends, #SheSpeaks and #entry.
*One lucky commenter, Tweeter, or Instagrammer will be chosen at random to receive two gift cards: $50 Sephora and $50 Whole Foods. Giveaway is open through January 28, 2017 to U.S. residents at least 18 years of age. Entrants must be a member of SheSpeaks. If you are not a member, click here to join. Winner will be notified by email.
Update: Thanks to all who entered. Congrats to the winner, SheSpeaks member simbalala!