The Kitchen Staple Cookbooks We Can't Live Without

By
SheSpeaksTeam
Feb 18, 2021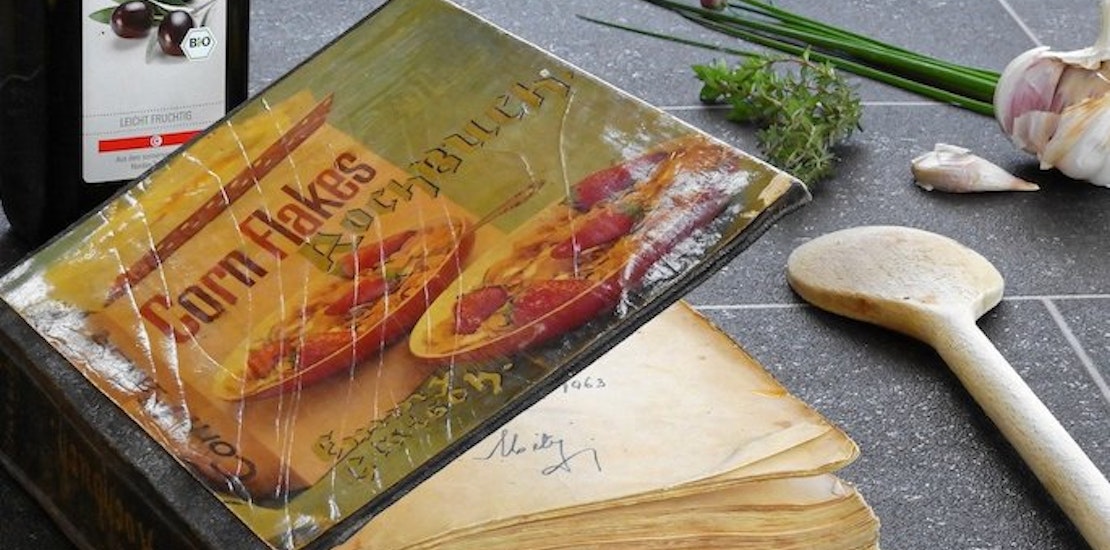 Sure, you can pull up just about any recipe online these days - but there's nothing better than having a trusty cookbook an arm's reach away that you can easily spread out on the kitchen table and decide what's for dinner.

Here are a few of our favorite classic recipe books we love and some newer ones we can't wait to try:


Julia Child: The Way To Cook
The much-loved and revered queen of the kitchen, Julia Child was simply legend and her recipes will absolutely live on in many kitchens. SheSpeaks member MGeorge14 agrees that it is the essential cook book for every kitchen library. She says, "This book has carried me through 20+ years of cooking and bears the dog-earred wear and tear to prove it! From basics like 'how to boil an egg' (Julia's is the best method ever, btw) to cutting up a whole chicken, to cooking low-fat soups using pureed cooked rice...No matter what you want to cook, you can at least find a technique here if not a fabulous recipe. This is truly a cookbook staple to have in your collection."



Milk Street Tuesday Nights by Christopher Kimball
Christopher Kimball and his Milk Street team bring their delicious recipes from around the world to this popular book. Recipes are organized by how long they take to prepare, from under one hour to "ultra-fast 20 minute miracles". The book, which is winner of the James Beard Award and IACP Award for Best General Cookbook, was a very popular holiday gift item this year and it's easy to understand why when you have a look at the reviews. One Amazon reviewer writes, "In these days of looking up recipes online I am only buying what I think is really great cookbooks. This is one of those treasures."


Mark Bittman: How To Cook Everything
With 2,000 recipes to choose from, this is truly one of those "can't live without" type of cookbooks we should all have on the kitchen shelf. Bittman has become known for his simple, no nonsense approach to cooking delicious meals. SheSpeaks member Momof4 says, "I love this ccokbook! It's a huge staple in my house. I love to cook and bake and I have learned to make so many good recipes using this book. I like the fact that it has illustrations on the how- to's of a recipe. Even though I have had it for a while, there are so many more recipes that I have yet to make."


Modern Comfort Food: A Barefoot Contessa Cookbook by Ina Garten
Who doesn't love and need some comfort food right about now? Ina Garten's latest cookbook focuses on simple and easy to make comfort foods and it couldn't have come at a better time. Her modern spin on hamburger (Smashed Hamburgers with Caramelized Onions) and pasta Baked Rigatoni (with Lamb Ragu) have our mouths watering. An Amazon reviewer raves of the new book saying, "This weekend I made the Ultimate Beef Stew. Let me tell you something.. This is some over the top deliciousness. She has never ever disappointed me when I make a new recipe. Bravo Ina. Another awesome book."


The Cook's Book edited by Jill Norman
A compilation of recipes and techniques from some of the world's most revered chefs, this book is a must-have for those who want to hone their skills in the kitchen. Recipes from around the world are explained simply and beautifully for home cooks who want to expand their menus. SheSpeaks member DRodiguez says, "This book is enormous and has almost every recipe you could possibly want to try out. It not only has great recipes but lots of tips and techniques from a slew of master chefs around the world. It's definitely my go-to cookbook for any occasion."

What are some staple cookbooks in your kitchen?
Share your reviews with us here!