Baked Brie with Fig Jam
submitted by LoLoLopez {3 Recipes}
Prep Time:
10 Mins
Cook Time:
10 Mins
Total Prep + Cook Time:
20 Mins
Level:
Easy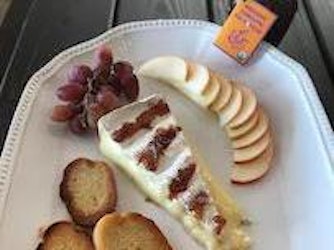 Makes: 8 servings
Description: Super simple, super fast, and super delicious! The richness of the Brie with the sweetness of the fig jam is a perfect combination.
Ingredients:
1 Brie Cheese, either round or quartered
1 Fig Jam
1 Loaf of French Bread
1 tsp Olive Oil
1 Fruit of Choice

Instructions: Add fig jam as desired on top of the Brie
Bake for 5-7 minutes at 350 degrees
Toast bread with olive oil in a cast iron - salt and pepper
Serve with fruit of choice!
Other recipes in appetizers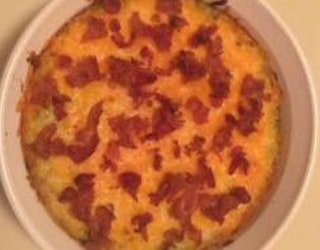 By
LifeInAHouse
Nov 30, 2017
While the ingredients for this absolutely delicious dip can be a bit high priced depending on the time of year you make it - the delicious blend of flav…
Read

By
genevievenickerson
Jul 14, 2014
Great holiday appetizer!
Read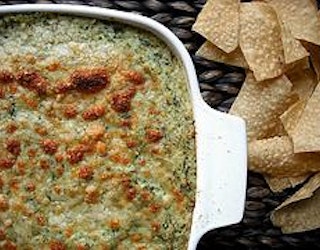 By
mummadear
Feb 14, 2012
Hot and creamy spinach artichoke dip that the whole crowd will enjoy. Plus homemade tortilla chips that everbody will want to get their hands on!!!
Read