Bacon Wrapped Jalapenos
submitted by brejgeiselman80 {2 Recipes}
Prep Time:
15 Mins
Cook Time:
30 Mins
Total Prep + Cook Time:
45 Mins
Level:
Easy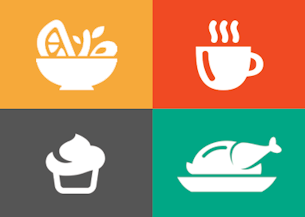 Makes: 22 Jalapeno halves
Description: Spicy jalapenos filled with creamy goodness that is wrapped in awesomeness. These are great at parties or just because.
Ingredients:
11 Jalapenos
8oz block Cream Cheese
12 oz Bacon ( Turkey or Pork)

Instructions: Preheat the oven to 375 Fahrenheit (190.556 Celsius).

Cut the jalapenos lengthwise, seed, and rinse them thoroughly.
***** The quantities are not exact since it actually depends on how big the peppers are, how much cream cheese is needed to fill the pepper, and how many pieces you want. We used Jennie-O turkey bacon which has 22 strips per pack.


Fill the cavities of the jalapenos with cream cheese.

Wrap the jalapeno halves with the bacon. You can use toothpicks to secure the bacon, but you don't have to use them.

Pop them in the oven for 25-30 minutes.

Take them out to cool before you eat them. You don't want to burn your mouth.
Other recipes in appetizers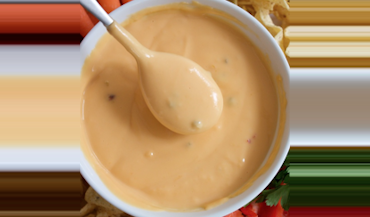 By
ariesmom81
Aug 28, 2013
Home made Nacho Cheese Sauce that my 4 year old daughter and my husband love!! And it is super quick, super easy, super cheap to make.
Read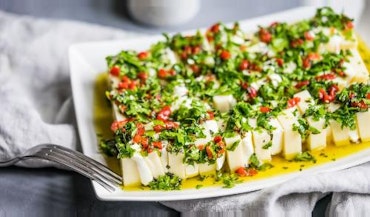 By
wooabm26
Nov 07, 2018
This is from Southern Living Magazine. It's a little time consuming but so so worth it! There is nothing better than tons of different cheeses!
Read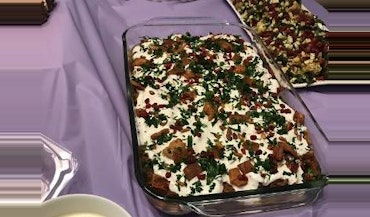 By
haboobafoofo
Jan 08, 2020
Fatteh in arabic means "to crumble". It's like an Eggplant Casserole or lasagna. Layers of deep fried eggplant, toasted pita bread, meat mixture, and …
Read