BBQ Turkey Cheddar Sliders
submitted by CupcakesAndCrossbones {9 Recipes}
Prep Time:
20 Mins
Cook Time:
30 Mins
Total Prep + Cook Time:
50 Mins
Level:
Easy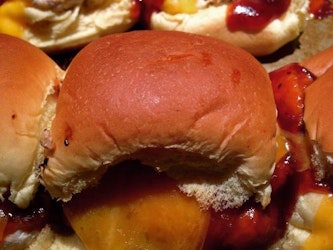 Makes: 9 9
Description: Delicious mini turkey sliders that are healthy yet satisfying!
Ingredients:
1 lb chopped turkey
9 slices cheddar cheese slices
to taste salt and pepper
to taste garlic powder
to taste onion powder
1 pack small dinner rolls
to taste cayenne pepper
1 sweet baby rays bbq sauce

Instructions: -Pre-heat your oven to 350 degrees
-Mix all of your seasonings and turkey in a bowl and combine well
-Grab a scoop of the turkey mixture and roll and pat them into tiny patties
-Cook the turkey patties on the stove top in a pan until thoroughly cooked
-Open your dinner rolls and place them on a greased cookie sheet
-Place your cooked turkey patties on each dinner roll and place a slice of cheddar over the top of the patty, followed by a squirt of BBQ sauce.
-Put the top of your roll on top of your layered goodness
-Bake in your oven at 350 degrees for about 15 minutes
-Take them out of the oven and try not to eat all of them by yourself!
Other recipes in appetizers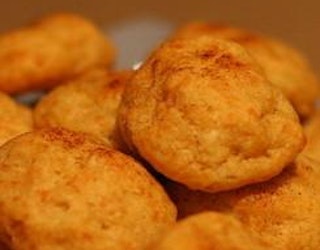 By
DPARTLOW
Feb 07, 2012
cheesy and easy
Read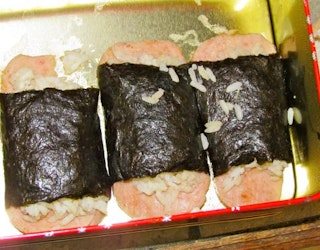 By
janettwokay
May 25, 2012
Spam Musubi is a popular snack in Hawaii. It's comprised of a slice of fried Spam that is topped with a mound of rice and then wrapped in a strip of nori…
Read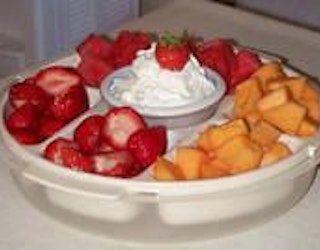 By
basketball44
Feb 07, 2012
creamy, smooth fruit dip that is sure to be a hit!
Read