Are Your Flip-Flops Damaging Your Feet?

By
divinecaroline
Jul 05, 2010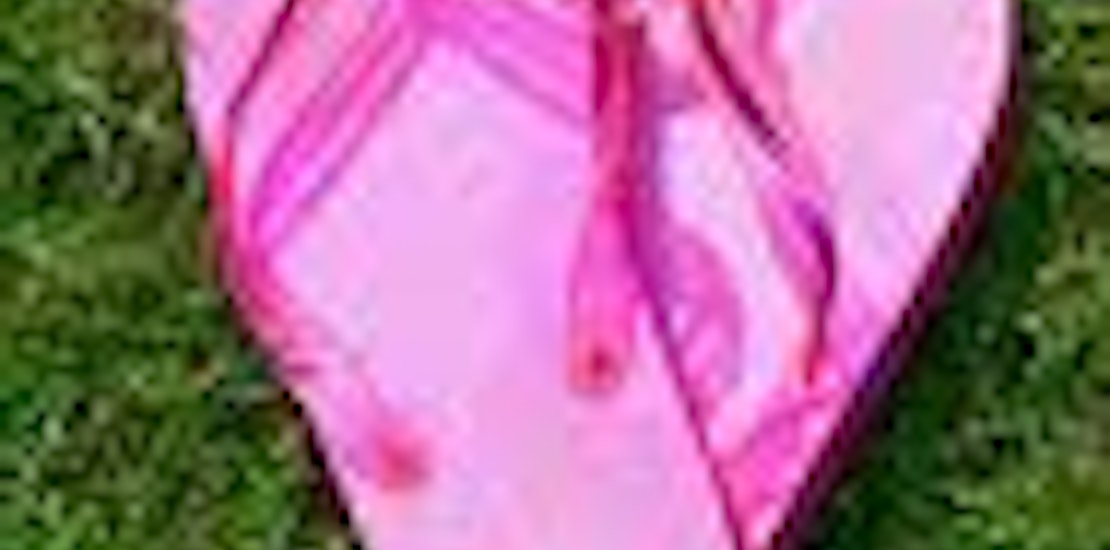 I celebrate the arrival of summer the same way every year: by throwing my winter boots and close-toed shoes into the back of the closet and slipping my feet into a pair of flip-flops. After all, sandals and sunshine go together like peanut butter and jelly: one naturally enhances the other. Plus, after months of being cooped up in sneakers and Wellies, feet crave the freedom that flip-flops provide, like allowing toes to wiggle and air out (and show off pretty pedicures in the process).
But I've noticed that after a few weeks of steady flip-flop use, my step doesn't have quite the same cheerful bounce it did before. My ankles feel sore, like I've been running miles all day instead of running my usual errands around town. Unfortunately, that's because flip-flops aren't designed for daily, prolonged use. Comfortable and freeing though they may feel initially, wearing them for too long can cause serious damage to our lower body.
The Dangers of Frequent Flip-Flop Use
Podiatrists have warned us against frequent flip-flop use for years, but a 2008 study at Alabama's Auburn University really shed some light on the issue. Researchers asked thirty-nine volunteers to walk across a platform in flip-flops while they videotaped the movement. They also rigged the platform to measure how much pressure each walker's step exerted. What the cameras and platform revealed was that people walk differently when wearing flip-flops. They take shorter strides, turn their ankles toward each other, and clench their toes together in order to keep the flip-flops from flying off midstride. Over time, these tendencies can lead to inflamed and/or painful connective tissue in the arch, stretched tendons, and ankle and hip problems. Researchers advised that switching from thong-style flip-flops to sandals that have an ankle strap could prevent such maladies.
More recently, a study out of Rush Medical College that was published in a 2010 issue of Arthritis Care & Research reached a different conclusion about flip-flop effects?namely, that they're more beneficial than previous research showed. In this study, thirty-one knee-osteoarthritis sufferers wore flip-flops, clogs, stability shoes, and flat walking shoes while researchers studied their gait. Surprisingly, the shoes that proved best for the group?as in, those that put the least amount of pressure on their weakened knees?were the flip-flops, because of their flexible soles and minimal heel height.
Some other foot experts found the results suspect. "Why would something that doesn't give you support and cushioning be good for the knees?" Huntington Hospital's Dr. Joseph Ferrante asked ABC7 news, in Los Angeles, after the study's release. "If you're walking barefoot on a hard surface and you do that for a prolonged period of time, you would think that would be more painful for the knee." Even the researchers pointed out that knee loading is but one of many factors people should consider before wearing flip-flops. For example, if steady walking is already hard for you, wearing unstable shoes like flip-flops could make you fall, which causes more than just knee problems.

What the Experts Recommend
Flip-flops become problematic when we wear them all day, every day; they're just not designed to give us the kind of foot support we need for extended use, especially in combination with flat feet or high arches. If you wear them only occasionally and have trouble-free feet, you probably don't have to worry about these issues. But if you want to play it safe, the American Podiatric Medical Association (APMA) actually has a list of rules flip-flop wearers should follow to avoid foot, ankle, and hip problems down the line.
Choose flip-flops made from high-quality leather, preferably those with the APMA's Seal of Acceptance. Recommended brands include Dansko, Chaco, and FitFlop.

When testing out different brands, make sure the sole bends in the middle of the flip-flop, instead of where the balls of your feet rest.

Wear flip-flops at the beach, around the pool, and for short distances when your feet need a rest from heels, gym shoes, and so forth. Don't wear them when playing sports, doing work around the yard (especially if you're operating a lawn mower), or anything else that requires a lot of walking.

Replace old, worn-out pairs of flip-flops with new ones about every year or so, depending on frequency of use.
As much as I love the warm sun on my feet and showing off my pretty, painted toenails in the summertime, I like being able to walk without pain even more. I'll still pack flip-flops in my beach bag or throw them on when I'm taking a quick trip to the market, but for the future health of my hips and ankles, no more wearing them for hours on end. Or maybe I'll trade in my signature Rainbows for a new, cute pair of sandals with ankle straps this season; I welcome any excuse to buy something new and fun for myself, and if it benefits my physical health in the process, all the better.
Originally written by Vicki Santillano for Divine Caroline.