Are You Truly Ever Ready For Kids?

By
jokosworld
Oct 07, 2011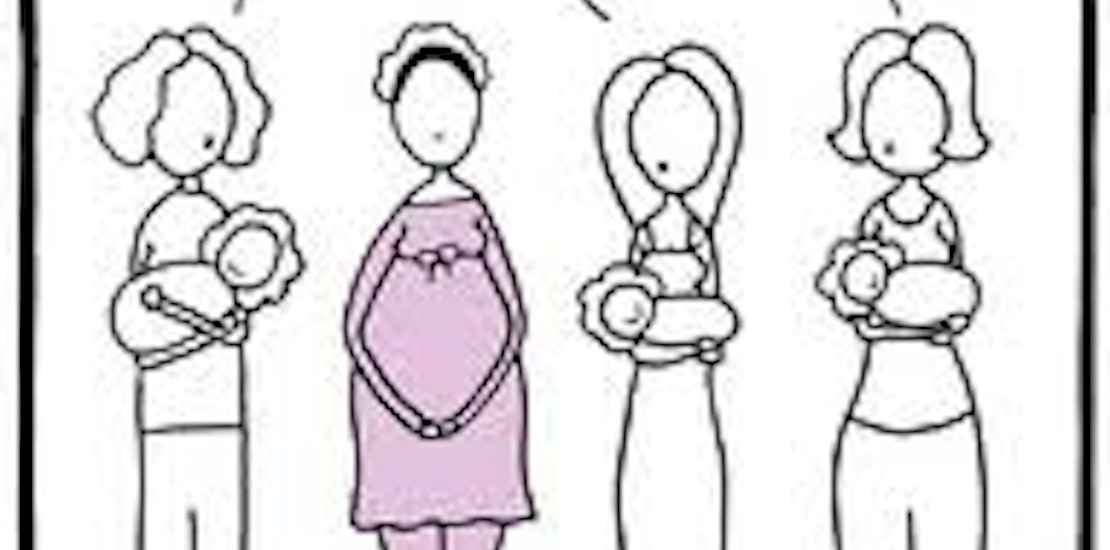 In November, I will become an Aunt for the 5th time. There is something special about being an Aunt. Before I had my child, I was an Auntie to two sweet boys. I adored babysitting them, going to their birthday parties and watching them grow. The best part seemed to be that I could hand them over when I had my fill. As an Aunt, you never have to deal with the hard stuff yet I somehow thought it prepared me for motherhood.
Boy was I mistaken.
I was having a text conversation with my sister-in-law who is due in 7 weeks. She mentioned that she was worried about having everything she needed and "being ready" by the time baby arrives. All I could offer for advice was that somehow, it all comes together and works out. I also told her to prepare my brother for about a million trips to Target once they get home. You know, to get all the things you thought you wouldn't need and ended up needing. I probably shouldn't have mentioned how I had just finished up being elbow deep in a potty training poop disaster. Ooops.
I reminisced back to 3 years ago. Was I ready? Heck no. Not taking into account having my baby 3 weeks early which just so happened to be the day before we were to move into our new house and two days before my best friend was getting married, I was in no way ready for a baby to be in my world. I chuckle, because the last three years have been exactly just that. You can do all the planning in the universe to try and be ready, but what you really end up doing is playing it by ear.
I wish I could offer better baby preparedness advice. As a matter of fact, I might be a living example of what NOT to do. Keeping in mind, I had a few surprises thrown at me in the new baby department, here are a few words of wisdom:
Pack your hospital bag. Doesn't matter if you are 10 weeks or 2 weeks out. Get it packed. I was not packed. I had many regrets not to mention extremely stupid items in my bag when I opened it up after 12 hours of labor. Even if it means buying a cheap travel hairdryer and curling iron. Get it packed.
Buy a few newborn size outfits. Even if they tell you your baby is destined to be enormous. My poor little peanut was drowning in his 0-3 onesie on his way home.
Be ready to change directions. Convinced that breastfeeding was going to be a piece of cake, I was unprepared and uneducated on anything regarding formula when I had to go in that direction. 3 different brands/types and about a hundred trips to the store, we finally got it together.
On that note. If you can't breastfeed, don't let ANYone make you feel bad about it. ANYone. There are a lot of people out there who are going to make you feel awful for not doing it (even if you aren't ABLE to do it)- they will make you feel like the worst parent on the planet. They will make you think that by formula feeding your kid will grow up to be sick, fat and stupid (no, seriously, they will). You are mom to your baby. You know what's best for your baby. Never forget that. Make the choice that is best FOR YOU.
Diapers. Stock up. Buy a pack every week. You can never have too many diapers.
Nursery not ready? Don't sweat it. Our bundle didn't sleep in his crib until around 6 weeks (actually we didn't even have a crib until after the first week). We had him in our room in the Pack & Play near our bed until then. The first week? I was in the living room with him while he slept (a.k.a. cried) in his Pack & Play in the billi bed (surprise! He had jaundice). I layed on the floor next to him all night long and cried.
We needed help after the baby was born because we had just moved into a brand new house. Furniture still needed to be assembled. Crap needed to be put away (I think there is still crap to put away). If you want to be alone with baby after you get home don't be afraid to tell people to just GO AWAY.
The most important advice I have is to not forget about YOU. I'm not going to sugar coat it. You are going to feel like crap when you get home. No matter which way baby comes out, you're going to feel gross. You'll be bleeding. A lot. (P.S. Grab as many of those mesh panties from the hospital as you can... you'll be grateful for them throughout the first week). Epidural? My back hurt for weeks. Ice packs. Avoid stairs. Oh yes. You will cry. A lot. For no reason. Advice? Keep Kleenex handy. No TV programming is safe. You'll cry watching commercials. I feel like so many women sweat the labor and delivery and don't even think about how crappy the postpartum weeks can be.
Final advice? You'll never be ready. Never. In the last few weeks, kick back, let your hubby rub your sore & gigantic swollen feet, take a deep breath and enjoy the peace and quiet while you still can.