Are Some Taking the Ice Bucket Challenge Too Far?

By
SheSpeaksTeam
Aug 25, 2014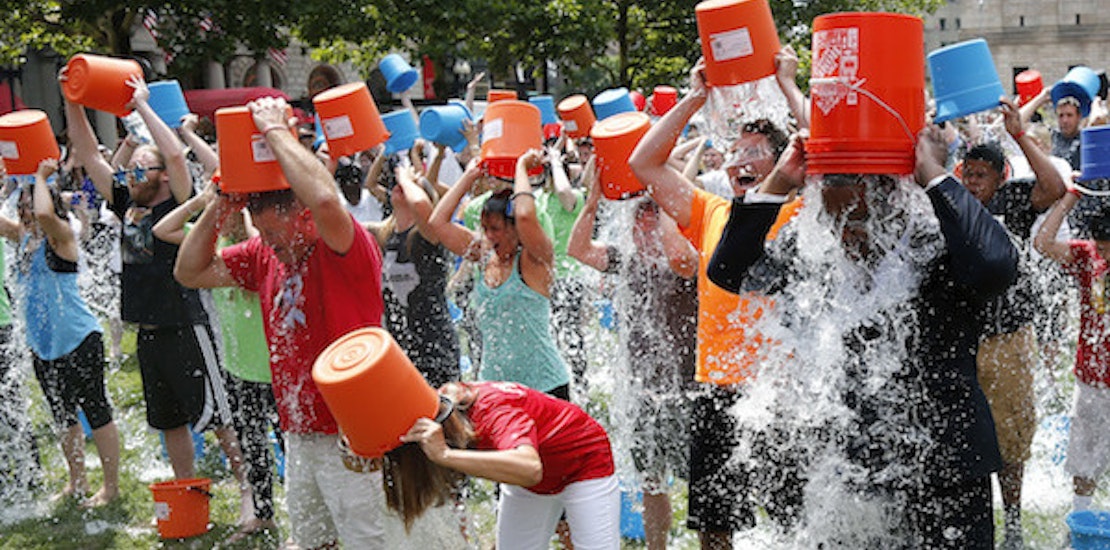 We've all seen the countless Ice Bucket Challenges to support awareness of ALS posted online and some of us have even had our own moment of ice cold embarrassment as a bucket full of chilly water is dumped over our heads. While goofy and often chuckle-worthy clips of friends are entertaining, the challenge has evolved and become more competitive leaving some of us with bruised skin and trips to the emergency room all in an attempt to make a bigger and better video clip.
Today reports about some of the Ice Bucket Challenge foibles that have led to pretty serious injuries. As more people take part in the ALS Ice Bucket Challenge the more they feel they need to outdo the last person which has led to bigger buckets with more ice and water dispersed from greater heights, like the roof or the top of a swing set. New York teen, Fallon Schmidt, was taken by surprise when her friends accidentally dropped the large heavy bucket from the top of a swing set right on her head. Ouch! Though Schmidt says the damage wasn't too serious, just a large bump on her head, it could have been much worse.
Firefighters in Kentucky experienced serious injuries when their fire truck got too close to a power line while they were helping the Campbellsville University's marching band take part in the challenge. One of the firefighters was in critical condition after being shocked by the wire, while another remains stable.
Maryland resident Matt Bieler admits to visiting the ER and being in pain for a week after his friend accidentally dropped a trash can full of ice water onto his head from above him on the roof. Bieler estimates the trash can was holding about 30 gallons of water and weighed about 200 pounds.
Dr. Elaine D. Josephson, spokesperson for the American College of Emergency Physicians and an emergency room doctor in New York, warns participants of the possible dangers of the challenge. She says, "People think they are doing this for a good cause, which is admirable, but it has its risks. Certainly dropping things from heights are definitely dangerous." And if you have an underlying health condition, the shock of the cold water is enough to cause some issues.
Have you or your friends participated in the Ice Bucket Challenge?
What do you think of how the Ice Bucket Challenge has evolved? Do you think some people are taking the challenge too far?