Are Pre-Peeled Bananas Too Wasteful?

By
SheSpeaksTeam
Oct 04, 2012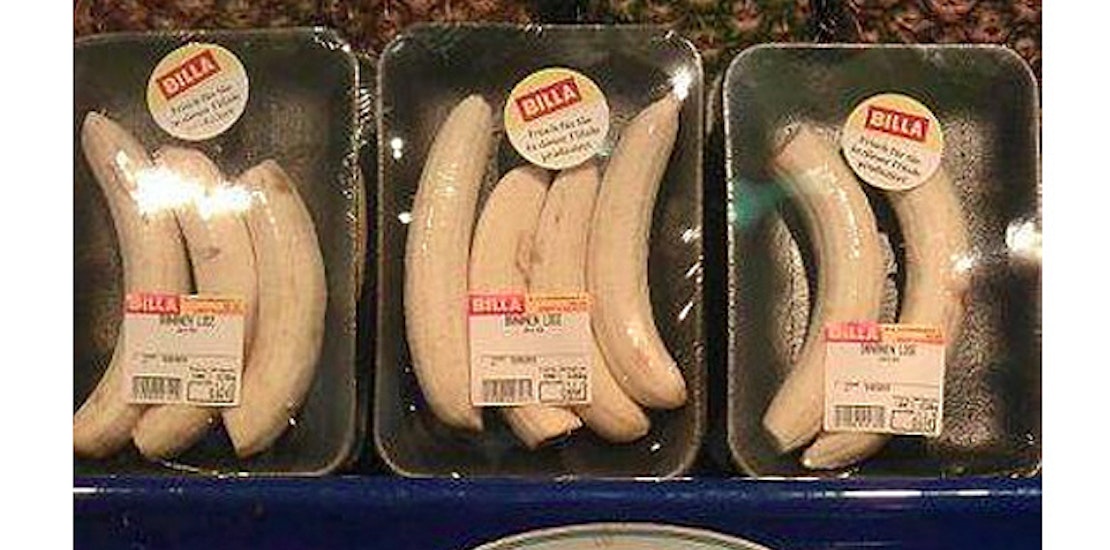 As many of us struggle to waste as little as possible, one new food packaging product has lots of people confused and frustrated over its seeming lack of common sense. One Austrian grocery store is causing the banana buzz as they have begun selling pre-peeled bananas re-packaged in cellophane sitting atop a foam tray.
Gizmodo's Andrew Liszewski reports about the packaged fruit that has internet users abuzz over the blatant wastefulness the grocery store has exhibited in this case. Liszewski explains, "One of the reasons bananas have been billed as the world's most perfect food is that they come with their own biodegradable packaging straight off the tree. And it's not like you need a knife or some wacky kitchen contraption to peel them—the skin practically falls off on its own."
Many grocery stores also package other fruits and vegetables like pre-chopped onions, pre-peeled garlic, carrots, apple slices, etc. But for some reason, the pre-peeled banana has really struck a cord with people who feel the store's move makes little sense to fruit eaters who can simply peel a banana with their hands (no knife necessary).
What do you think of this grocery store's move to sell pre-peeled bananas in plastic packaging?
Do you ever purchase pre-peeled or sliced fruits and vegetables at your grocery store?