Are Moms More Productive in the Workplace?

By
SheSpeaksTeam
Nov 09, 2014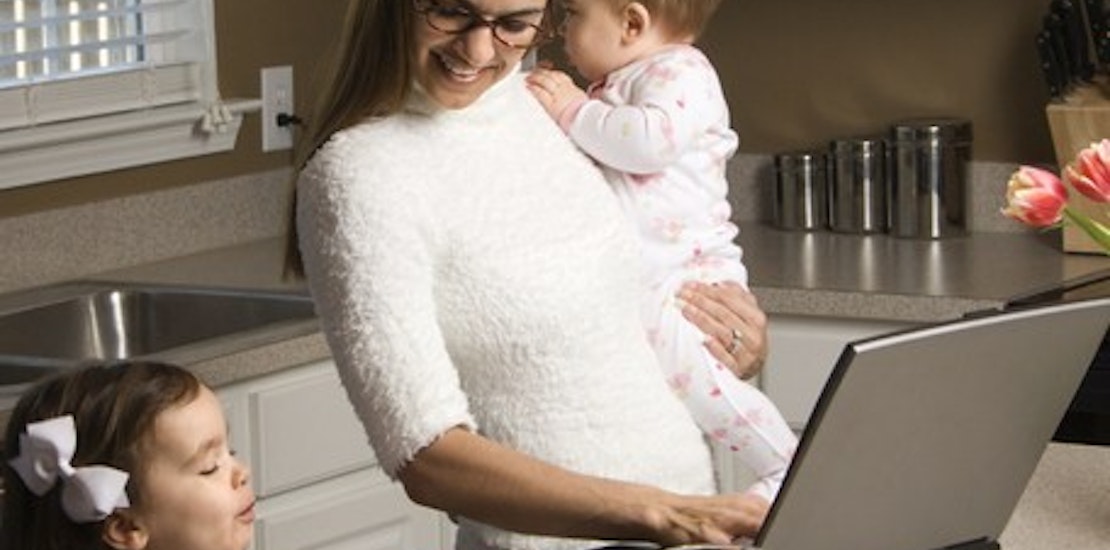 Everyone knows moms have to multi-task. It may be this very reason why moms are more productive in the workplace - the more kids you have the more work you'll get done. A new study suggests that both men and women with two or more kids prove to be the most productive in the workplace, with moms showing a more dramatic productivity increase than the dads.
The Washington Post reports about the recent study from the Federal Reserve Bank of St. Louis which looked at thirty year career stints and how having children effected the productivity of workers. The study found that mothers (no matter how many kids they had) tend to outperform women who don't have kids and moms with two or more kids were most productive.
The authors of the study found that within the first five years of a career, women who have never had children consistently underperform as compared with moms. The study also found that dads with one child were about even with men who had no kids but dads with two or more kids outperformed the other groups.
Seeing how it's not an easy task to measure productivity levels, the researchers decided to look at a group of 10,000 academic economists and measure the amount of research they published. Of course, using data from this group probably skews the results quite a bit since many of these highly-skilled moms more than likely can afford child care and benefit from perks like maternity leave and paid sick days.
What do you think of the study that suggests moms are more productive in the workplace?
Why do you think this is?