Would You Go To An "Instagram Playground"?

By
SheSpeaksTeam
Aug 27, 2018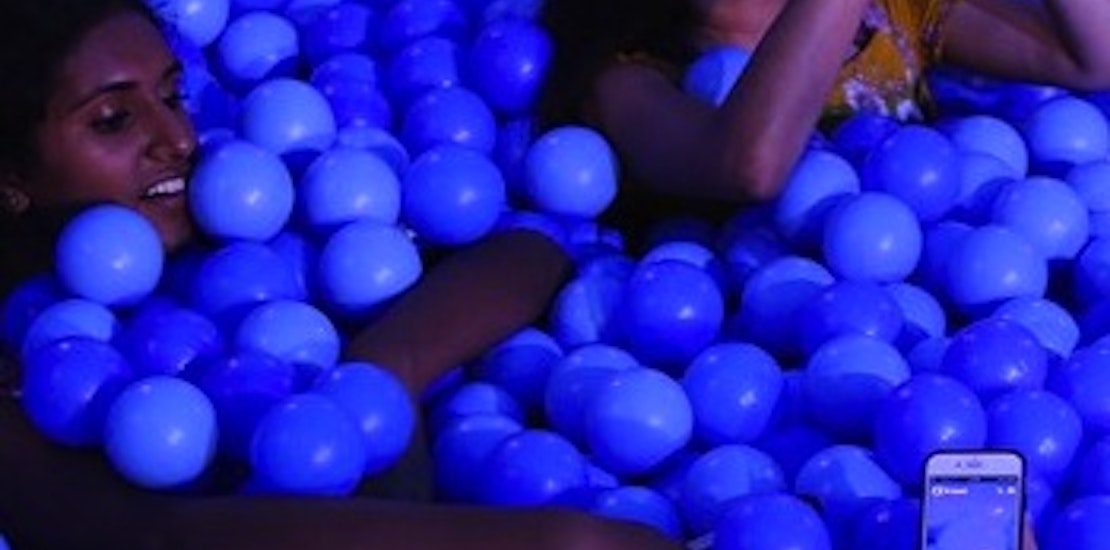 With the promise of more 'likes' and 'followers,' Millennials are flocking to a whole new type of theme park. "Instagram Playgrounds" are now popping up in major cities like Los Angeles, Chicago and New York and are a big draw for those who are in search of that perfect Insta-selfie.
NBC News reports about the "playgrounds" that feature interactive dream-scape type settings that were created with the intention of making people look good or interesting on Instagram. The playgrounds that feature such rooms as a sunflower garden, psychedelic laundromat and a caviar pool, have been popping up in empty studio spaces and abandoned building in cities nationwide. People are paying between $18 and $45 to enter these Instagram Playgrounds and let their phones click away as they take photo after photo of Insta-worthy pics.
Everything from the lighting, colors and props are designed with social media in mind. A representative from the Egghouse, a pop-up exhibit that has been in New York City and is currently in Shanghai, explains how the planning has gone into each featured room. Chloe Vheo says, "Millennials' favorite colors are pink and yellow. It really grabs the attention of social media and really stands out when people have such short attention spans." And attendees of Egghouse are the very reason the pop-up exhibit currently has more than 16,000 followers on Instagram.
Not everyone is thrilled with the idea of smiling for selfies all day. Attendee, Caroline Lampinen, of one of New York's pop-ups called Happy-Go-Lucky explains how those looking to see an art exhibit may be disappointed. Lampinen says, "It's great if you know what you're getting into and want to take Instagram photos. If you don't know that, then it's just a bunch of backdrop."
CEO, Paige Solomon, of a Brooklyn based exhibit known as Dream Machine understands that some people may balk at the idea of an art exhibit designed around social media. But Solomon reminds us that social media is often the driving force of businesses. Solomon says, "You can huff and buff all you want and say, 'I can't believe how self-obsessed people are', but if you're not designing things in 2018 with the hope that it is shared on social then I feel like you're doing a disservice to yourself as a creative, an artist, a business owner."
What do you think of these "Instagram Playgrounds"?
Would you be interested in seeing one of these exhibits pop-up near you?
*Photo: David Kaminsky/NBCNews*