Are Dad-Showers the New Baby Shower Trend?

By
SheSpeaksTeam
Mar 14, 2016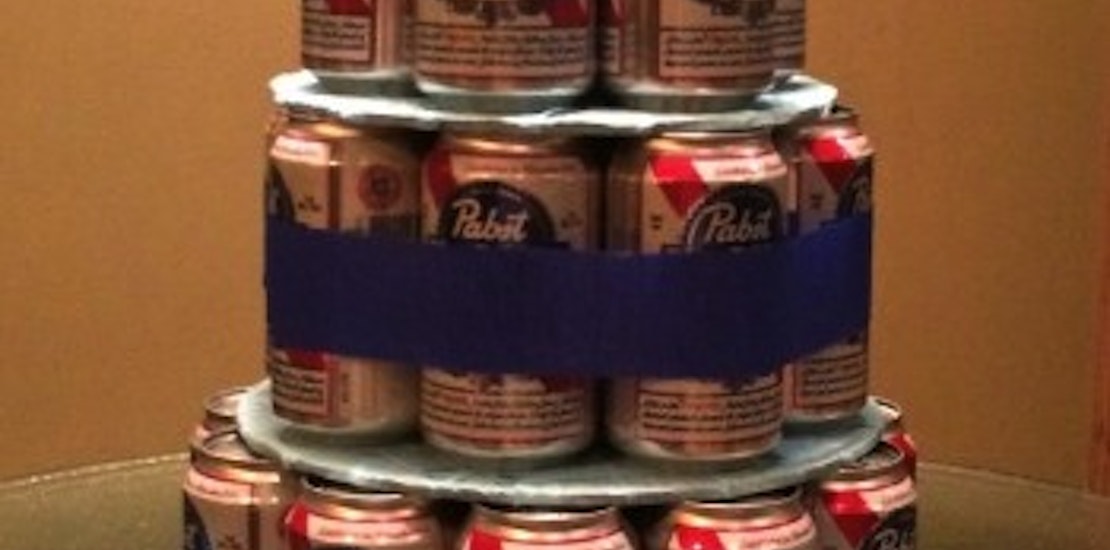 In an effort to include dad in the celebration of new life and cooing over cute booties and onesies, it has become much more common to throw co-ed baby showers. But it seems that more and more dads feel the urge to celebrate on their own and have created the modern day bros-only baby shower.
Mashable reports that searches for the term "man showers" increased by 149% on Pinterest in 2015 and looking up "co-ed showers" is also on the rise by 255%. It seems all-male showers tend to stray from the norm, like instead of diaper cakes the host may provide a beer-cake. And they may serve more male-centric foods (excuse the stereotype) like chicken wings, barbeque and peanuts. You are probably more likely to saddle up behind a poker table than play your typical baby shower game at a dad shower as well.
In fact, the dad showers have even been called "dad-chelor" parties - sort of like a last hurrah for dad and his buddies before baby arrives and makes bro-dates at your local pub an impossibility. Mashable spoke with a dad named Jon who recently threw himself a "dad-chelor" party. Jon explains, "It was a good excuse to get all of my friends together before my 'availability' becomes a little more limited." For his party Jon rented out a restaurant and spent the night getting dad-advice (in lieu of gifts) from his guy friends. He adds, "There's a lot of 'American' tradition around bridal showers and baby showers for women, so it was nice to put something on the calendar for my friends. I'm sure a lot of other men would enjoy the same. Some of my guy friends who are now parents had planned something similar (like a gathering or a weekend trip with their friends)."
What do you think of the new dad shower trend?
Has your partner ever thrown or attended a dad shower?