Are Bachelor Parties Sacred Ground?

By
MommaDJane
Jul 27, 2011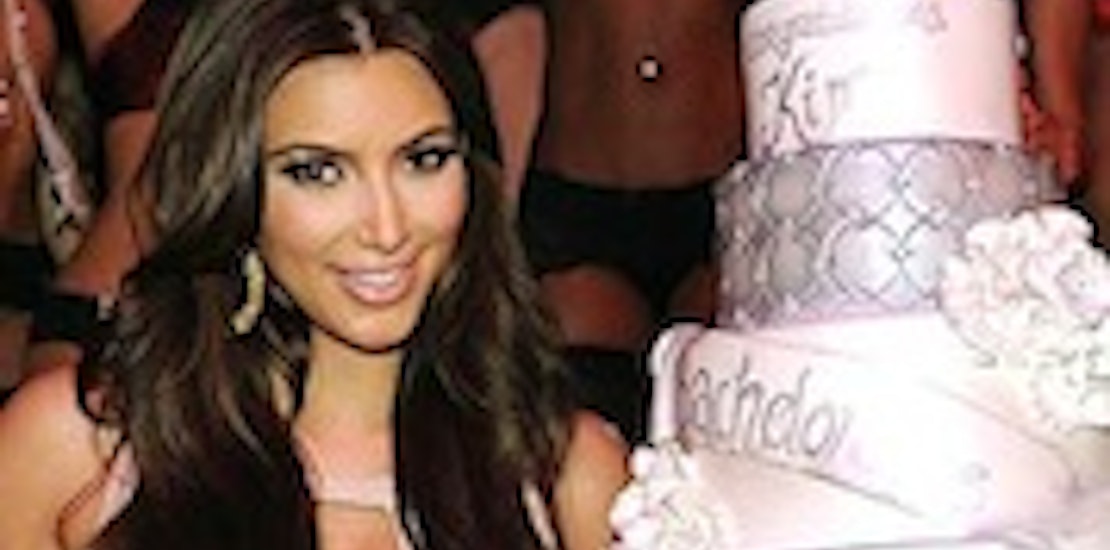 This weekend both Kim Kardashian and her fiancé, Kris Humphries celebrated their bachelorette/bachelor parties in Las Vegas. Separately, of course. That is until Kim surprised Kris by showing up unexpectedly at Lavo where he was celebrating his guys night out with Kim's brother Rob Kardashian, Lamar Odom and several NBA players. Humphries embraced Kim in a welcoming kiss when he saw her, right after picking his jaw up off the ground from the initial shock of seeing her crash his man party, even if it was for only ten short minutes.
So my question is, ladies... Is this acceptable behavior or are bachelor parties completely off limits? If the shoe was on the other foot and your fiancé came crashing in on your bachelorette party, how would you feel? Does it seem slightly possessive?
The purpose of a bachelorette party is to have that one last single night out with your best female friends. Create lasting memories, laugh, have tons of fun and give everyone the chance to poke fun at the woman about to tie the knot. Khloe Kardashian, Kim's sister, was doing a good job of embarrassing Kim all in the name of fun. The bachelorette party wore red light up rings and Kim sported a tiara and pink sash. The night was even topped off with the naughty novelties.
It appears that Kim Kardashian had her own successful bachelorette party with fond memories and plenty of smiles. So why did she need to take time out of her night to visit the bachelor party taking place down the Las Vegas strip? Maybe it's a sure sign of true love, she couldn't go one night without seeing her man...
Original article can be found on People.com including more details of Kim Kardashian's bachelorette party.
Do you remember your bachelorette party? Did you and your fiancé celebrate on the same night? How about in the same town? Did you both mark your bachelorette/bachelor party as scared ground with no trespassing from the other?