Apple Fritter
submitted by csoble1214 {1 Recipe}
Prep Time:
5 Mins
Cook Time:
15 Mins
Total Prep + Cook Time:
20 Mins
Level:
Easy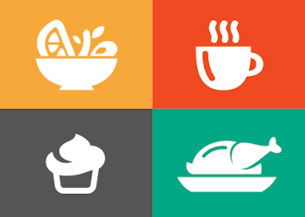 Makes: 10 1
Description: You can use any amount of fillings to your liking so there are no specific quantities listed.
Ingredients:
3 tsp Butter
3 tsp Brown Sugar
2 Apples
1 can Canned Buttermilk Biscuits
10 Tbsp Powder Sugar

Instructions: My favorite morning holiday desert to get your energy going is my homemade apple fritters. Take one can of buttermilk biscuits and flatten each one out. Take a some cubed apples (any that you prefer ) and pile them on one half of the biscuit. Then take a spoonful of brown sugar and pile that on top of the apples and fold the biscuit over, creating a half circle and pinch edges closed. Once you have all your apple fritters made, heat oil in a deep pot or a fryer until hot enough to drop them in one at a time til its a light brown on one side then flip it over til its the same color. In another pan put a few table spoons of brown sugar and a few teaspoons of of butter and melt into a creamy sauce. Take out the apple fritter and poor a little sauce over it and then add a little powder sugar over the top. It is best to eat hot or reheat in the microwave!
Other recipes in desserts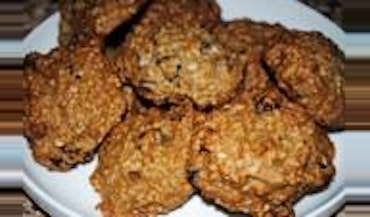 By
silviabelle2004
Mar 20, 2012
oatmeal cookies
Read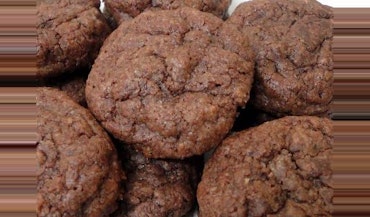 By
Edelweiss227
Jul 15, 2014
Originally a recipe for peanut butter cookies, but I chose to swap out for something even more delicious - Nutella!
Read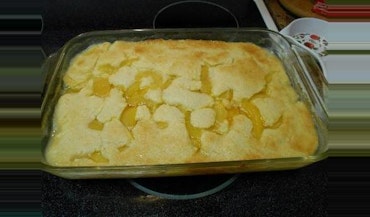 By
AprilWilliamsHart
Jul 01, 2014
Cobbler is super easy to make!
Read