Annual Toilet Paper Wedding Dress Contest Offers Up Jaw-Dropping Designs

By
SheSpeaksTeam
Jun 22, 2014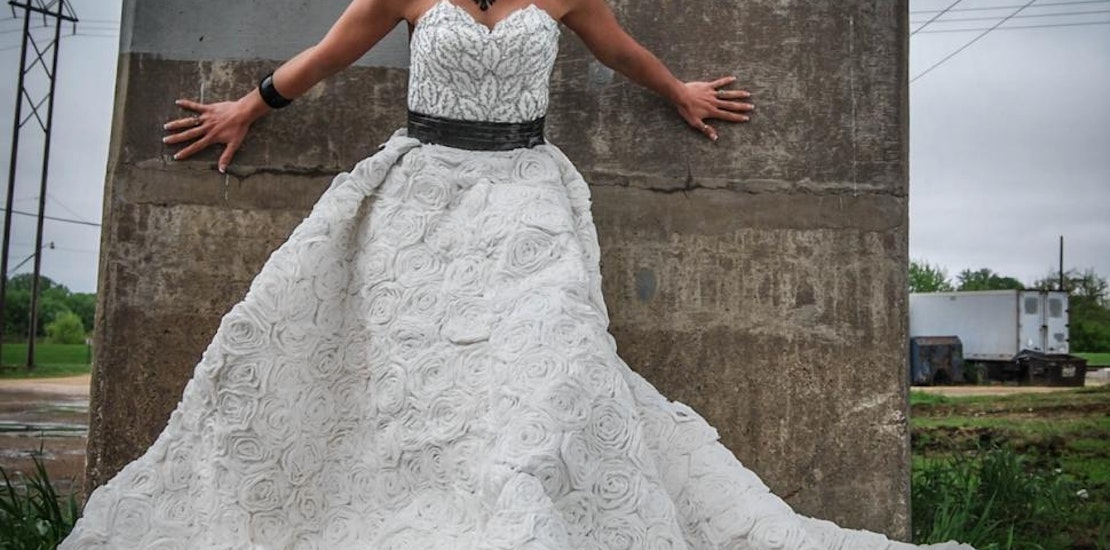 We've reported in the past about the annual Toilet Paper Wedding Dress contest hosted by Cheap-Chic-Weddings, where contestants design and create their fairytale wedding dress with (you guessed it) toilet paper. Well, this year's designs are sure to make your jaw drop and wonder how it could be possible to create something so detailed and beautiful out of your common every day roll of toilet paper.
Market Watch reports about this year's 10th annual contest that is now offering a $10,000 prize to the lucky winner (that could buy a pretty great dress and then some). Susan Bain, co-founder of the website Cheap Chic Weddings, explained how the contest has grown each year since the start. She says, "We are continually amazed by the talent our contestants display." Bain's partner Laura Gawne added, "This year's entries featured extraordinary fashion elements including embroidery, pleating, beads and lace!"
From ball-gowns to trumpet skirts, competitors think of everything any bride-to-be would think about when looking for the perfect dress. It's hard to believe contestants can use nothing but Charmin toilet paper (a partner to the contest), glue, and/or needle and thread. Celebrity Judge and designer Kate Pankoke raved about the designs of the finalists and the winner Susan Brennan. She said, "As a designer who specializes in bridal, I was particularly impressed with the level of creativity the ten finalists brought to their dresses. It was incredible to see how they used Charmin toilet paper to create soft and sturdy gowns that are as beautiful as those made from fine fabrics, and Susan's dress was stunning!"
What do you think of the toilet paper wedding dress designs?
Do you think they look as good as the real thing?