Announcing our 2018 #12DaysofSheSpeaks Member Charity Choice: American Humane

By
SheSpeaksTeam
Nov 19, 2018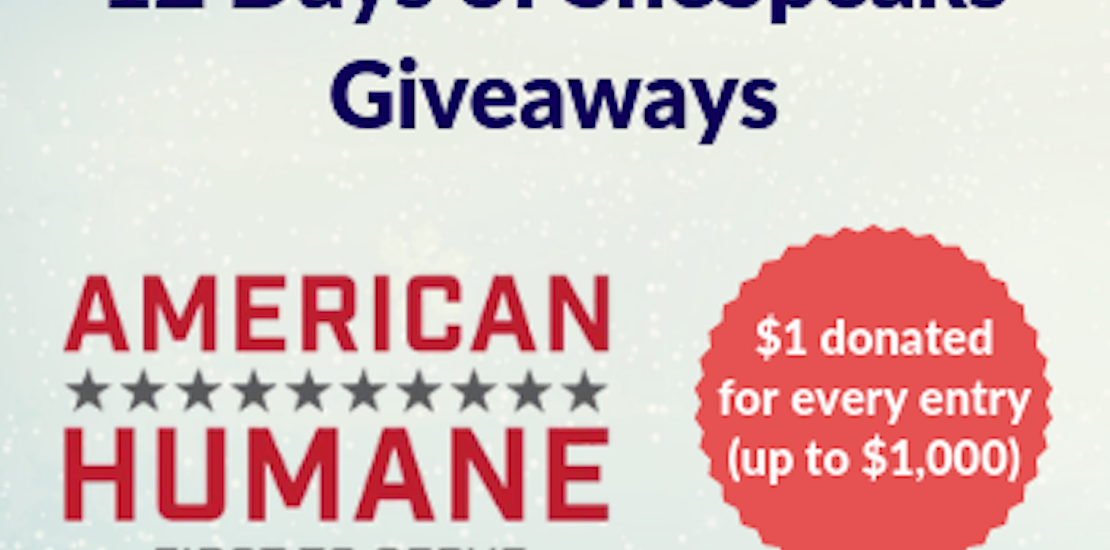 We're so excited for year four of our BIG 12 Days of SheSpeaks Giveaways, launching in early December! Once again, we will be donating a dollar from every entry (up to $1,000) to a charity chosen by our members. Thanks to all who voted!
We are excited to announce that SheSpeaks members have selected American Humane as the charity of choice for our donation!
American Humane promotes the welfare and safety of animals and strengthens the bond between animals and people.
For over 140 years, this organization has provided lifesaving resources to animals in need of rescue, shelter, and urgent care. It runs amazing initiatives, including a "No Animals Were Harmed®" program in Hollywood, broad-based farm and conservation animal welfare certifications, and rapid response rescue and care across the country.
Thank you, our community, for your important recommendation to donate to American Humane this holiday season.
You can also help ensure the safety, welfare and well-being of animals by getting involved with American Humane by donating here.
Let others know about the 12 Days of SheSpeaks charity choice. Click here to Tweet: "Committed to the well-being of animals by supporting @AmericanHumane with the @SheSpeaksUp #12DaysofSheSpeaks giveaways. bit.ly/2zbcL34"
We can't wait to give to you, give back and celebrate 12 Days of SheSpeaks!