An App That Turns Back the Clock on Your Photos and Real Time Image

By
SheSpeaksTeam
Jul 25, 2014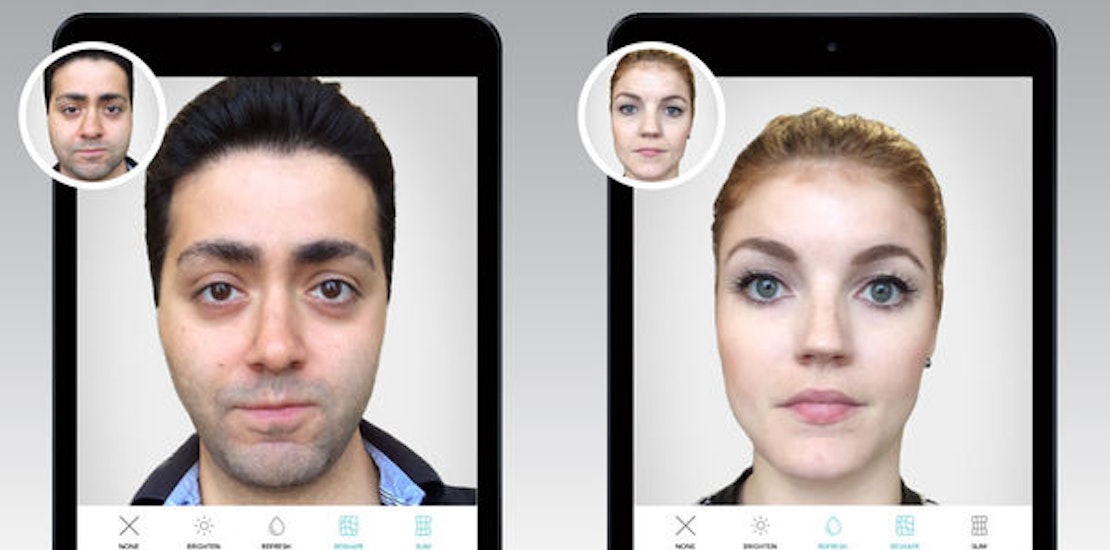 We're all familiar with the way a photograph becomes an entirely different image after editors have performed their photoshop magic - contouring cheekbones here, whitening teeth there, plumping one area while thinning another, etc. The final image displayed for the public has ostensibly become more fantasy than reality. But what was once just something done for models and celebrities in magazine spreads can now be done on your every day selfies with the help of some new photoshop apps.
The Daily Dot reports about a new app called the Beauty Mirror that's being compared to a virtual plastic surgeon for your photos. The beauty app uses 3-D tracking on your face and is created by Modiface, the same company that recently launched a 3-D mirror at Sephora that allows customers to virtually try on makeup.
The Beauty Mirror not only touches up your photos with anti-aging effects but can enhance your image in real time as well. Some of the facial modifications offered on Beauty Mirror work to reshape, refresh, slim, and brighten areas like your jaw, nose, eyes, face and lips.
The Daily Dot's EJ Dickson tried out the app and was surprised to see how drastically her images were altered though she doesn't really see why we feel the need to use these apps.
Though the app just hit the market and could probably use some tweaks and modifications, many are considering how apps like this can be a useful tool for plastic surgeons to help patients better understand what their results may look like.
What do you think of the Beauty Mirror app that retouches selfies and adds anti-aging effects in real time?
Would you be interested in trying an app like this?