After Erasing School Lunch Debt in His Community, Father of Three Isn't Done Yet

By
SheSpeaksTeam
Sep 01, 2017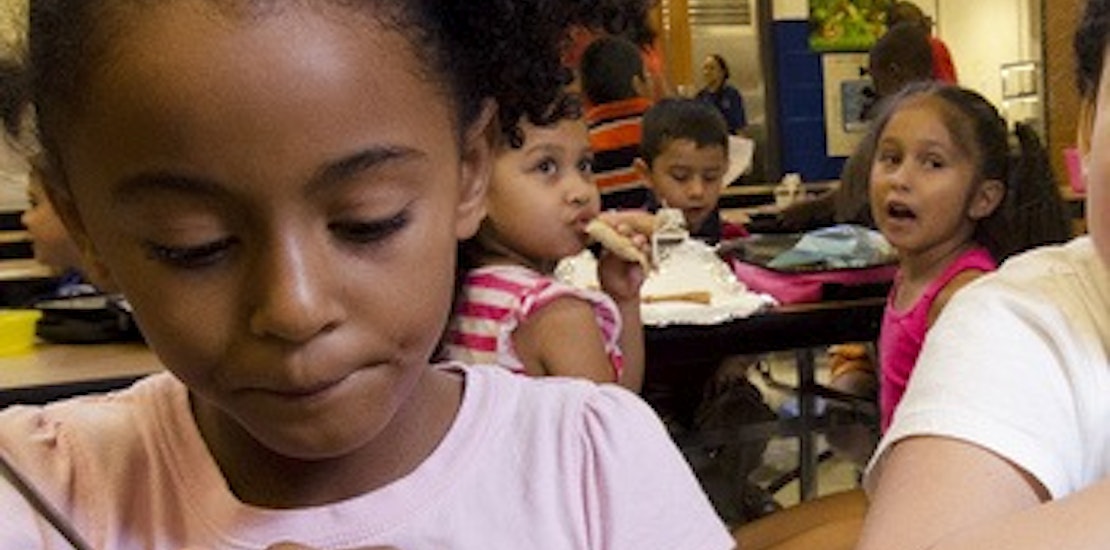 We've all heard instances of "school lunch shaming" when a child who carries debt from unpaid lunches is embarrassed and denied a hot lunch in the cafeteria. When dad, Jeffrey Lew, became aware that this was happening to students in his home state of Washington - he knew he had to do something about it.
Today reports about the Seattle native that decided to take action when he discovered that every student's lunch debt is tracked, invoices are sent home and in many instances they will even see their lunches taken away when they can't pay. To Lew, this type of debt tracking and subsequent shame is unacceptable for children to face.
The father to three children ages 2, 4 and 9 says, "It's devastating! It boggles my mind that a child can accrue a debt at school. I was determined to do something about it." Lew's first step was to pay off the debt from his own child's school which came to $97.10. He then took it a big step further when he plotted to pay off the entire debt Seattle school districts and eventually 5 other Washington area districts.
After setting up a GoFundMe to pay off school lunch debt in Seattle that came to $20,531.79 - Lew was blown away when he far exceeded his goal and received more than $50,000 in donations. That's when the dad of three decided to include Tacoma, Spokane, Renton and Clover Park's school lunch debt. To date, Lew has paid off more than $100,000 in school lunch debt and made many student's and parent's day a little brighter not having to worry about making the payments.
Lew explains why he feels so passionately about providing lunch debt relief for children in his state. He says, "I believe we should have universal lunches. We give (prison) inmates three meals a day, and they've been convicted of crimes against our community. We force our students to stay in school yet lunches are not automatically provided for them. These are innocent little children that should only worry about studying and doing their best, not worrying if they will go hungry the rest of their school day because they don't have the funds to pay for a decent lunch." Lew believes that through future campaigns, he will be able to erase his entire state's lunch debt and through a website he created with friend Stephen Medawar called LunchDebt.org he is working on nation wide initiatives to end school lunch debt.
What do you think of this dad's endeavor to erase school lunch debt in his area?
How do you think schools should handle the debt students accrue when they can't pay for lunch?