Aetna Healthy Food Philly Cook-Off at Peddler's Village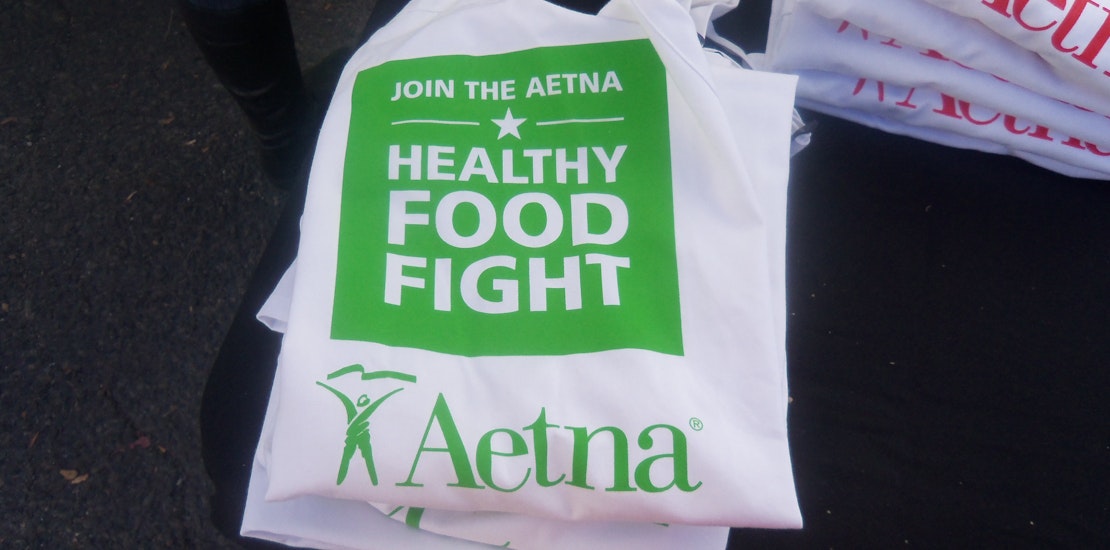 To celebrate my birthday this weekend, my husband and I took the kids to Peddler's Village, in New Hope, PA. I was delighted to find that the Aetna Healthy Food Fight Cook-Off for Philadelphia area contestants was taking place. The section was abuzz with contestants, SheSpeaks bloggers, and judges. The contestants had an open area to cook in, where you could ask them about their dishes as they worked. The food looked simply delicious and since it's all healthy, I was envious of the judges! I was pleasantly surprised to see a contestant making gluten-free pasta, as my family is gluten-free and we love pasta.
Since the recipes were required to be healthy, contestants were given an A through F grade scale for nutritional value. I talked with two of the contestants, a cook-off newbie and a seasoned pro, so you know the judging was fair. All the dishes were voted on by visitors to Aetna Healthy Food Fight site. From all the Philadelphia region submissions, Aetna invited the top 48 to come and show off their dishes.
The contestants were thrilled, and plated the food to look delicious and tempting. They shared their recipe and its history, you could hear their passion for cooking talent in their voices. The judges were just as friendly and helpful. Each contestant, after completing their dish, brought it to the judges, explained it's history and value, and left it in the plating area for photos.
The cook-offs all ended yesterday, November 7th. The winners of each event will be sent to the final part of the competition, an all-expense-paid trip to New York City via travel certificates donated by American Airlines and Hyatt Hotels & Resorts to cook for Bobby Flay, how cool is that? The grand prize winner will earn the title of America's Healthiest Chef and will also win $10,000 worth of groceries donated by Recipe.com. Good luck to all the contestants! You can head over to the Aetna Healthy Food Fight to learn more and find something healthy for your family to eat tonight.