Advice For Tattoed Teens: AAP Issues First Ever Recommendations On Body Art

By
SheSpeaksTeam
Sep 21, 2017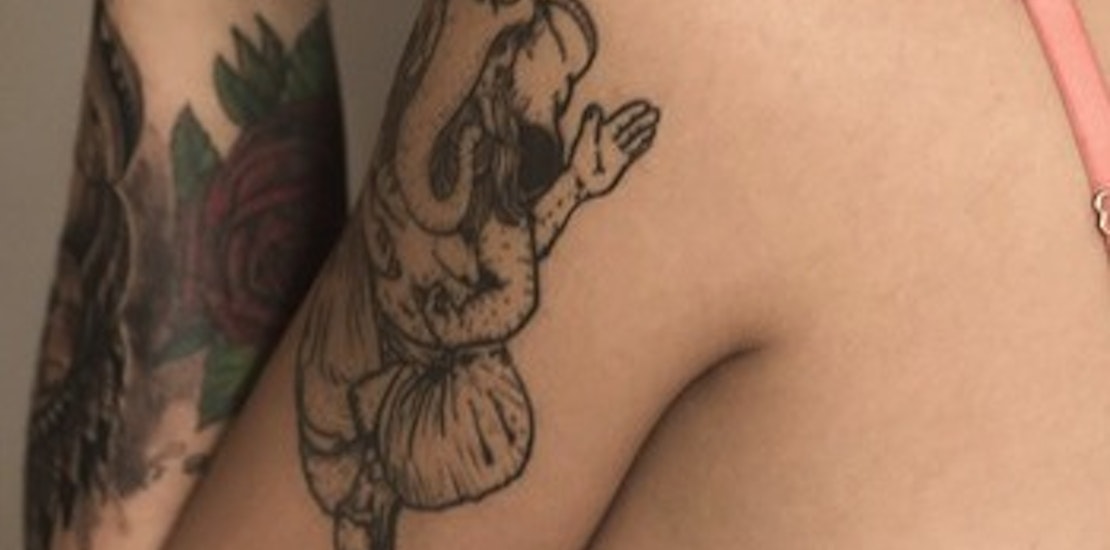 It doesn't look like body art will be going out of style any time soon with as much as 38% of millennials sporting at least one tattoo, according to the Pew Research Center. Whether a parent encourages kids or disourages them from expressing their style with tattoos and piercings - we all know the decision will be the child's once they reach the appropriate age.
NPR reports about the first ever American Academy of Pediatrics recommendations that will make tattoo art and piercings a safer endeavor for anyone interested. Along with the 38 percent of inked up millennials, 23 percent have piercings other than your standard ear lobe. These numbers are especially telling when you look at the mere 6 percent of baby boomers that have tattoos and the one percent with non-ear lobe piercings.
Fortunately for those who are seriously considering a tattoo, the current report from the AAP finds that 86% of those with tattoos do not regret their decision and 30% say tattoos make them feel sexier.
So, if you are one of the many planning your next body art modification, the AAP recommends that those on medications that inhibit the immune system like steroids and Accutane should not get tattoos. And if you have already had a tattoo or piercing, be on the lookout for signs of infection like redness, swelling or fever. If you have any of these symptoms, get to your doctor.
The new recommendations also give a lot of new information to doctors on how to advise their young patients. In some states, teens as young as 14 can get a tattoo with their parents consent and piercing is often allowed at a young age as well. Perdiatricians are being told to make sure patients are vigilant about choosing safe and hygienic places of business. Tattoo and piercing practitioners should always use new clean disposable gloves, sterile needles, and fresh unused ink poured into a new container for each customer.
Even responsible tattoo artists have their own set of advice they are willing to share with young customers. Owner of a tattoo and piercing parlor called Body Electric, Brian Thompson, has no qualms about sharing his wisdom. When young clients come in wanting an easily visible tattoo like on their hands or fingers Thompson says, "I'll tell them no, you're 19, you should wait." He adds, "Definitely stay away from the face. We call that the job stopper; if you don't want to get employed, tattoo your face."
What do you think about the new recommendations from the AAP?
At what age do you think young people should be able to make their own decision when it comes to tattooing and piercing?